Novak Djokovic's deportation has been met with anger in Serbia, where the country's President says the Australian government has "humiliated" itself.
And the world number one's father hit out at the "assassination attempt on the world's best athlete" as his son flew out of Melbourne Airport for Dubai overnight, having failed to convince the Federal Court to let him stay and fight for a record 21st grand slam win at the Australian Open.
Serbian President Aleksandar Vucic said the hearing was "a farce with a lot of lies".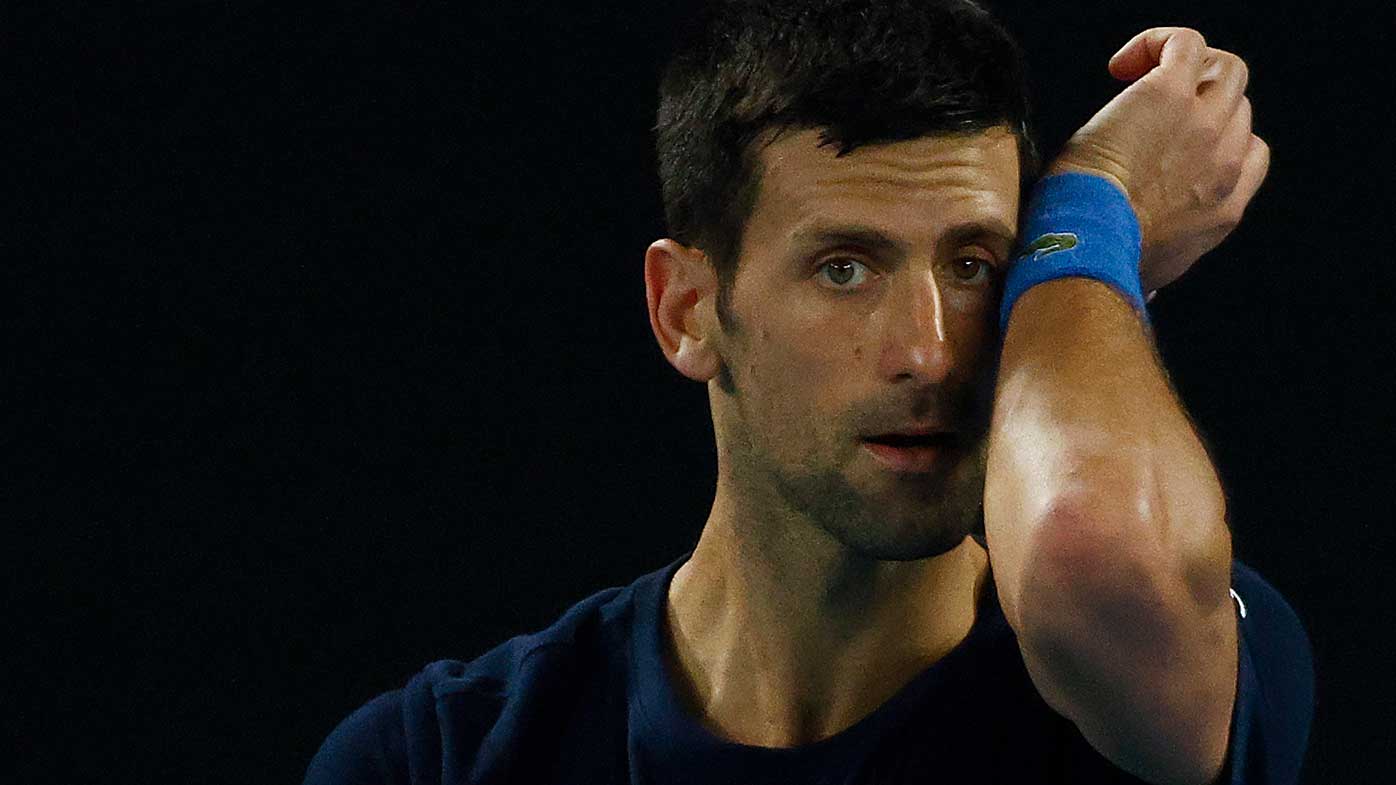 "They think that they humiliated Djokovic with this 10-day harassment, and they actually humiliated themselves," he told reporters on Sunday.
"If you said that the one who was not vaccinated has no right to enter, Novak would not come or would be vaccinated."
Instead, Australian Open organisers granted Djokovic a "medical exemption", approved by a two-stage evaluation process, based on his positive PCR test for COVID-19 in December.
Organisers had previously been warned such an infection wouldn't be enough to prove a player could not be vaccinated, and the Serbian's visa was cancelled the morning after he arrived in Melbourne, late on June 5.
The decision kicked off a saga lasting more than a week and involving a days-long stay in an immigration detention centre and a successful Federal Circuit Court Appeal before three Federal Court judges eventually upheld the government's second attempt to cancel his visa, on public health grounds.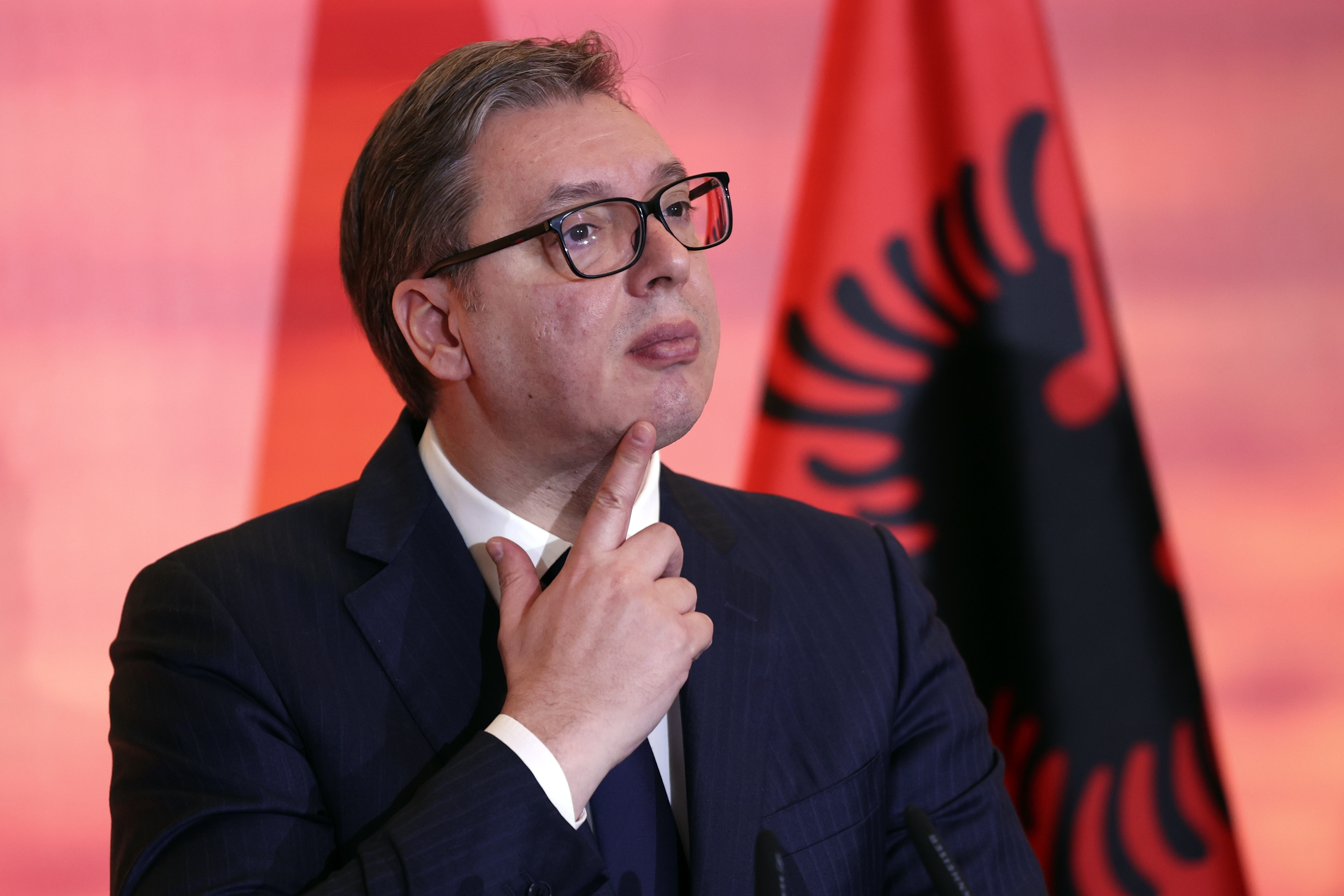 Mr Vucic reportedly told the BBC that work would need to be done to improve relations between Australia and Serbia, insisting the episode was about "truth and justice", not just Djokovic".
"You were saying medical exemptions and medical exemptions and he came there with a medical exemption proposal and then you were mistreating him for 10 days," he told the BBC.
"Why did you do it? And then doing that witches' hunt campaign against him, that is something that no one can understand."
Serbian Prime Minister Ana Brnabic described the decision as "scandalous".
"I am disappointed and I think it has shown how the rule of law functions in some other countries, i.e. how it doesn't function," she told the Beta News Agency in Belgrade, according to a CNN translation.
Mr Vucic said he told Djokovic "that we can't wait to see him in Serbia, to return to his country, to come where he is always welcome".
The President did not say whether Djokovic, who is unvaccinated and has previously stated his opposition to vaccination, would go straight to Serbia after Dubai, where he flew overnight from Melbourne.
In ordering Djokovic's visa cancelled for a second time, Mr Hawke had argued Djokovic being permitted to stay in Australia could spark anti-vaccination sentiments across Australia.
Djokovic's lawyer Nick Wood, SC, unsuccessfully argued in the Federal Court that his client's attitude to vaccination had been asserted based on select quotes made before COVID-19 vaccines were available. He also claimed the deportation could also provoke anti-vaccine sentiment.
Posting on Instagram hours after the full bench of the Federal Court unanimously dismissed Djokovic's appeal against the cancellation of his visa by Immigration Minister Alex Hawke, Srdjan Djokovic said the "assassination attempt on the world's best athlete" was over.
"Fifty bullets in Novak's chest," he said, on Instagram.
The whole family later put out a statement saying they were "very disappointed" and that the case was not just a sport's issue but "politics as well all the interests that took priority over sports".
"These are difficult moments, especially for Novak; however, what we all have to do now, particularly we, as his family is to give him our full support more than ever before," they said.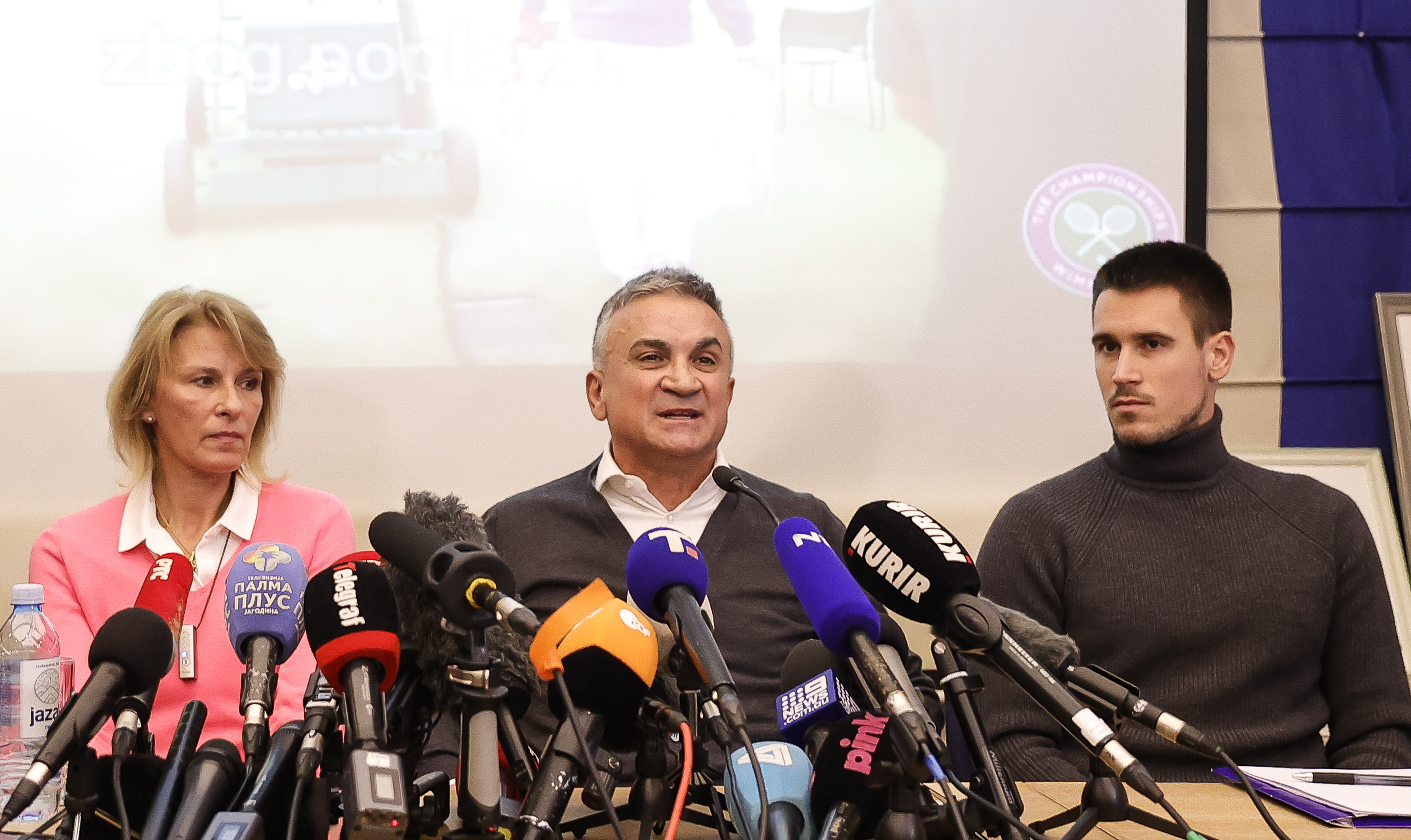 "We'll be there to share the blows he's received to help him regain his energy and the faith in this sport and above all the fair play, lacking on this occasion.
"We are proud of him and the strength he demonstrated in his dignified fight.
"We believe he is going to come out of this stronger and that the time will tell what Novak has certainly demonstrated so far what a great champion and a decent man he is."
The Association of Tennis Professionals (ATP) said the visa cancellation marked the end of a "deeply regrettable series of events".
"Ultimately, decisions of legal authorities regarding matters of public health must be respected," the ATP said in a statement.
"More time is required to take stock of the facts and to take the learnings from this situation.
"Irrespective of how this point has been reached, Novak is one of our sport's greatest champions and his absence from the Australian Open is a loss for the game."
The ATP wished Djokovic well and urged all players to get vaccinated.
The Serbian Tennis Federation expressed its "great disappointment" at the court's ruling, blaming "political pressures" for the government's decision and criticised a lack of action from the ATP.
"With this decision, only the world is denied to watch Novak's fight for the 10th Australian Open and 21st Grand Slam title, the STF said.
"Interference of politics in sports has opened many burning issues.
"What message has Australia been sending as two time Olympics organisers in front of hosting the same event for the third time in 2032?"
Source: 9News