The search for a 14-year old girl swept away by floodwaters in Queensland as she clung to a tree with her father will continue tomorrow, as fears grow for her safety.
The aftermath of former tropical cyclone Seth has caused major flooding in Wide Bay Burnett and Fraser Coast regions, where the town of Maryborough's CBD has been evacuated.
The girl's father was rescued by locals and airlifted to hospital after the pair got into trouble while in their Toyota Camry about three hours' drive north-west of the Sunshine Coast.
READ MORE: Tennis Australia boss blames Djokovic bungle on 'contradictory information'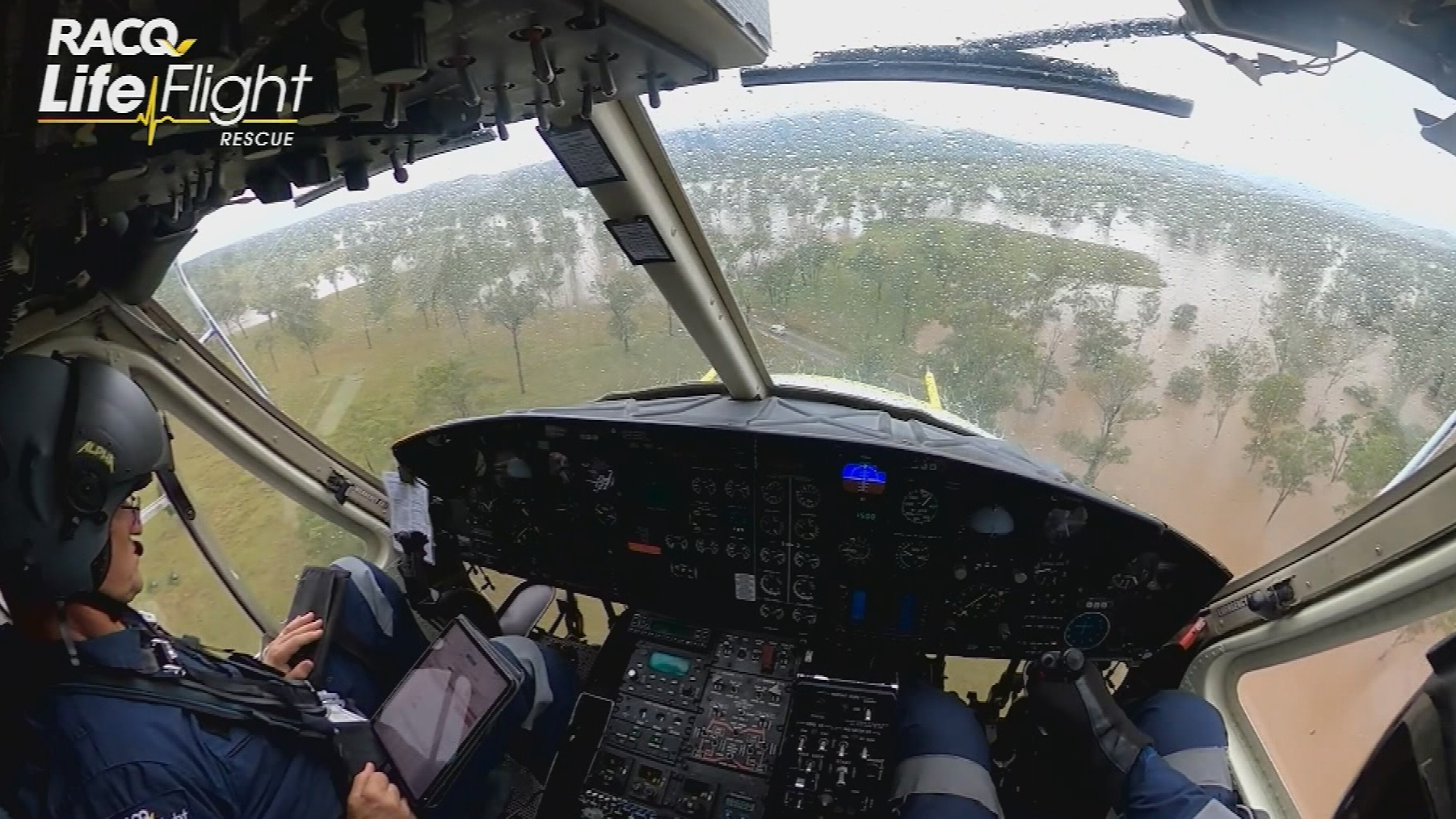 Sergeant Dave Gillies said the man was "distraught".
"She was taking shelter in a tree with her father and unfortunately, either lost hold or ended up in the flood water and swept away," he said.
Emergency services are struggling to get through on the ground because of the floods.
Helicopters are searching, with drones and all-terrain vehicles being brought in.
READ MORE: Cyclone forms off coast of Far North Queensland
Premier Annastacia Palaszczuk said authorities are "concerned" about the 14-year-old, while state disaster coordinator Steve Gollschewski said conditions were complicating the search.
"We have deployed PolAir and have specialist water police and dive squad members on the ground, as well as SES and other emergency services," he said.
"This is a very, very difficult environment. We are unable to get in there and conduct the search appropriately at the moment."
https://twitter.com/maccolahan9/status/1480032031010549760?ref_src=twsrc%5Etfw
Levee fails as flood waters rise
The CBD of Maryborough, about two hours north of the Sunshine Coast, was evacuated on Sunday after a levy designed to protect the area failed.
Police declared an exclusion zone, with businesses and residents in the area told to get out and move to higher ground.
Fraser Coast mayor George Seymour said there had been a failure in the temporary levee, leaving the town unprotected.
READ MORE: Tropical Cyclone approaches Far North Queensland
https://twitter.com/JordanFabris9/status/1480016559443566592https://twitter.com/JordanFabris9/status/1480019061408813057
"The pumps can't keep up," he told 9News, adding it was "catastrophic" and could see 100 firms inundated.
Residents were sent an emergency text message telling them to get to higher ground "immediately".
Business owners rushed to try and rescue what they could, as an alarm wailed.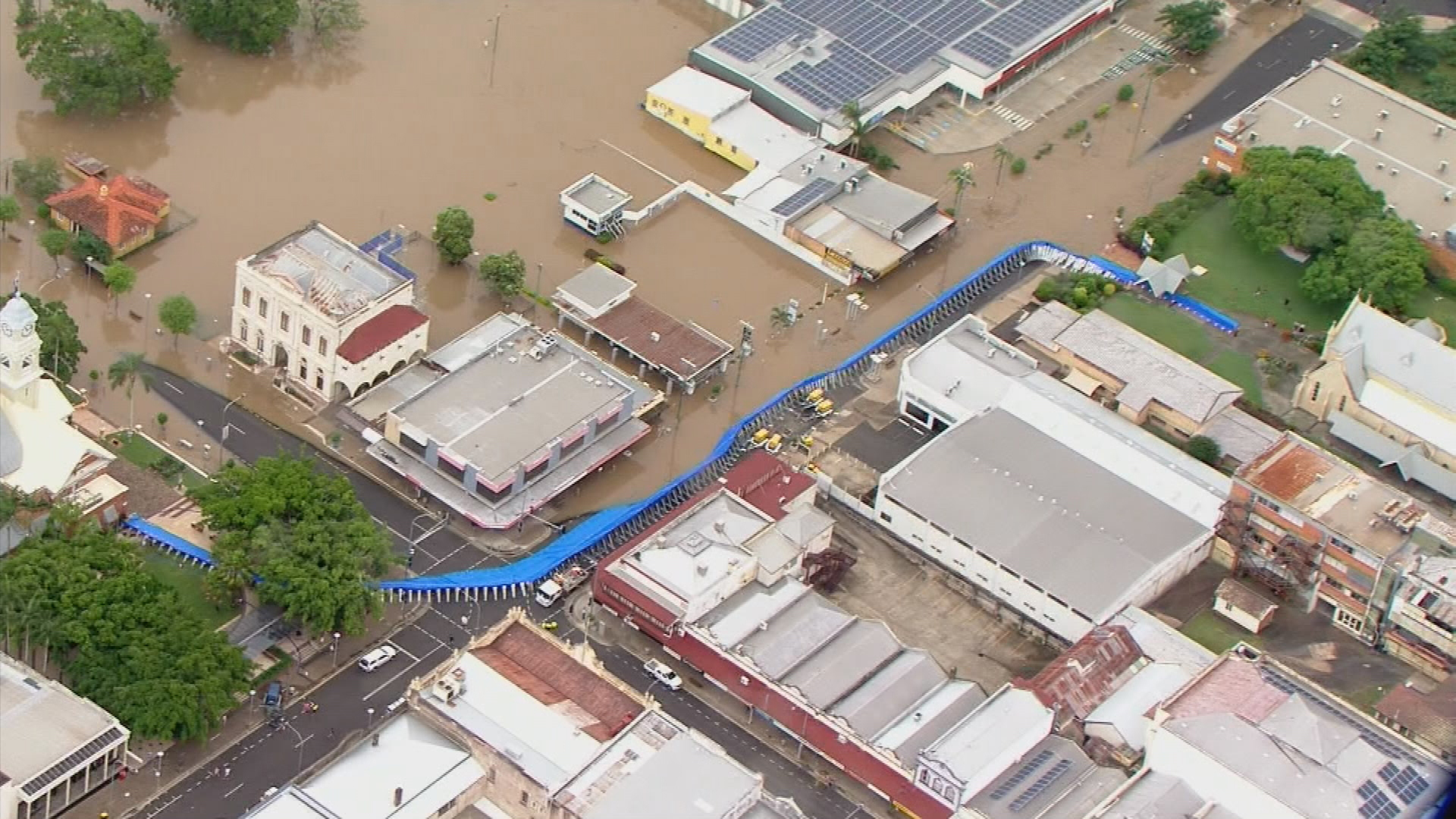 The mayor said on Facebook, the flood peak of 10.5m was expected at 10pm, with Fraser Coast Regional Council estimating it would last until 2am before starting to recede.
Pumps were being used to try and clear the water.
READ MORE: Josh Frydenberg tests positive for COVID-19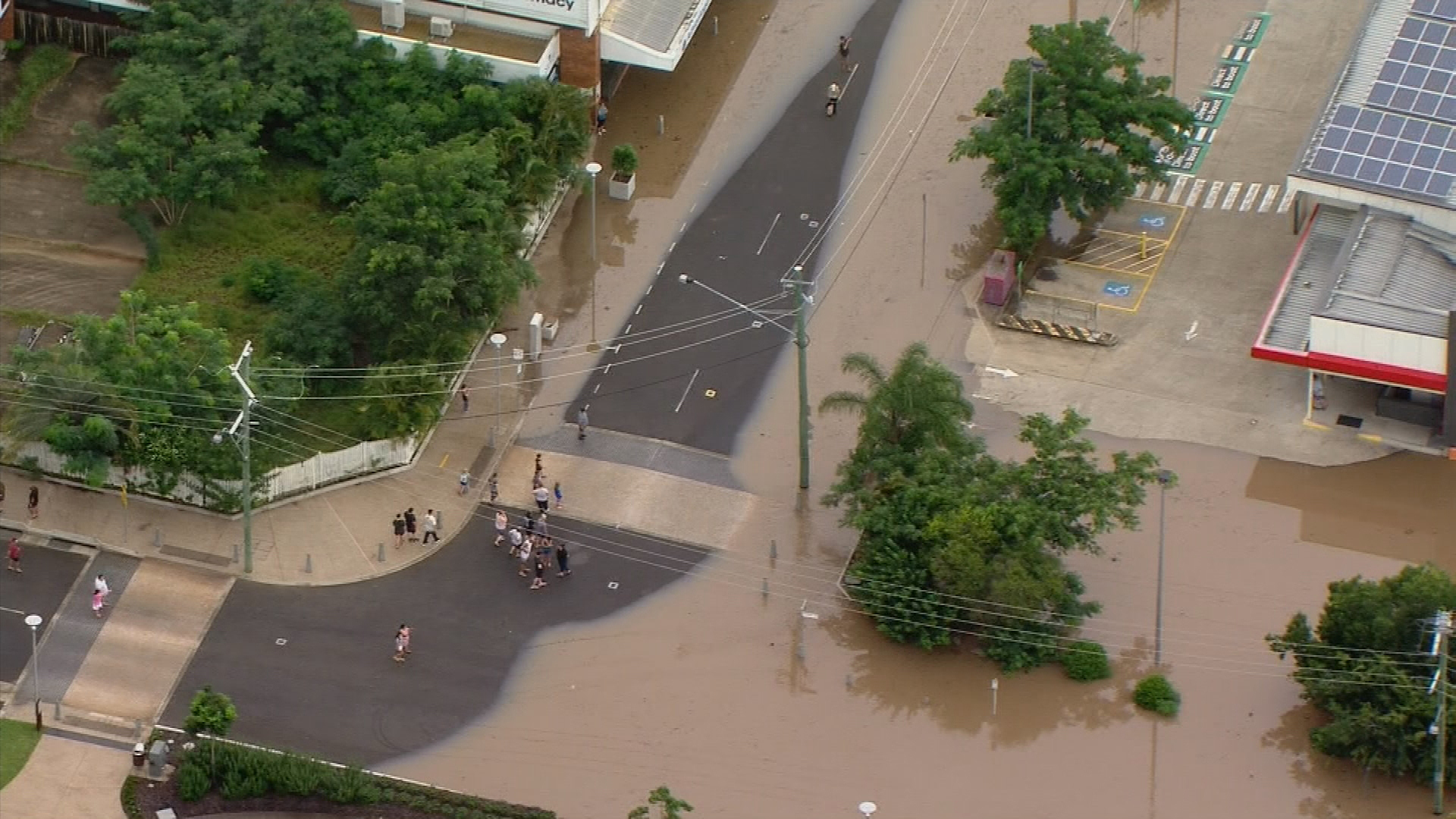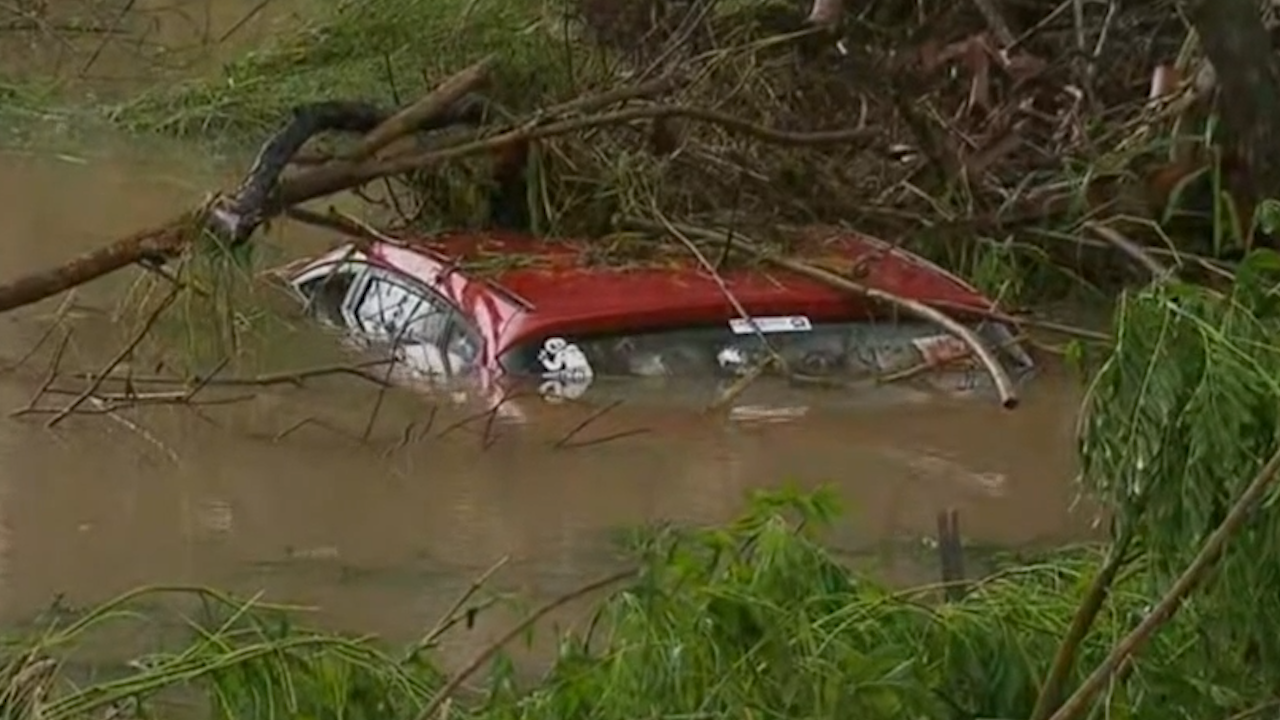 Crops and livestock have also been lost across the flooded areas, with one man clinging to a fence post overnight while trying to save his horses
Another woman was trapped in her Ute overnight, in neck deep water.
The intense weather system over the past days has been compared to the devastation felt from 2011's Cyclone Yasi and floodwaters could rise further if the rain persists.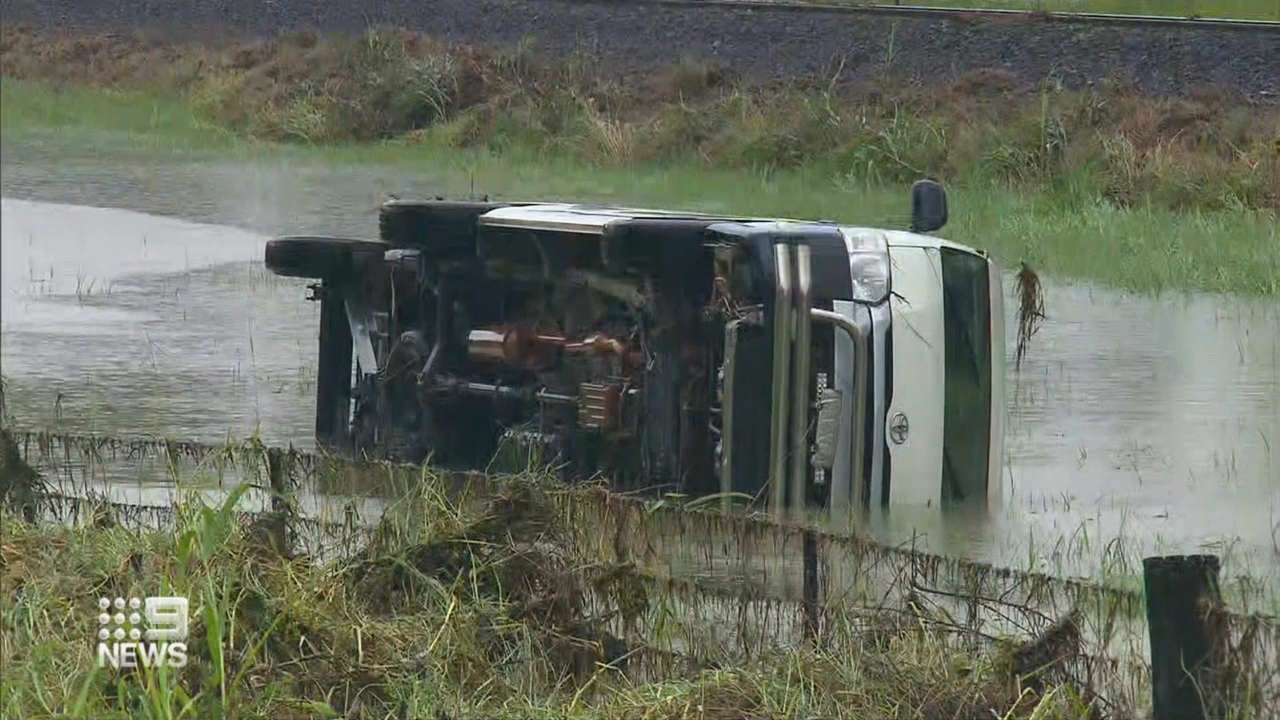 Man's body found
Queensland police confirmed yesterday a 22-year-old Sunshine Coast man died after he drove through floodwaters and was swept away at Kanigan, near the Bruce Highway between Maryborough and Gympie.
His body was found yesterday afternoon.
About 20km upstream from the Mary River, the Tiaro River has peaked at around 20m.
The Mary River is predicted to only peak around nine metres, but locals have already seen the water lap at some homes.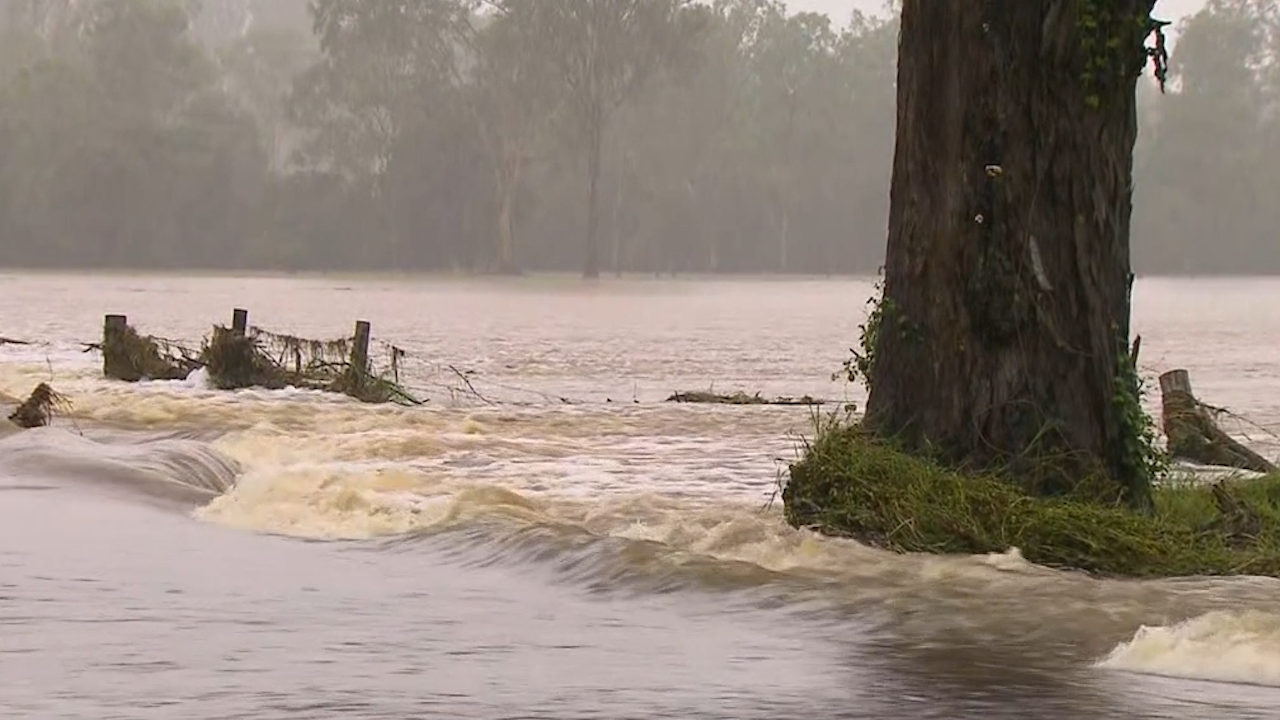 The amount of rain over the past few days in the region has been in excess of 600mm in some parts, caused by ex-tropical cyclone Seth, and the Bruce Highway has been cut off, leaving people stranded in their homes, in their cars with multiple rescues already made.
Ms Palaczszuk said four people had been rescued shortly before midday (local time) yesterday and taken to Bundaberg Hospital.
There have been localised falls of more than 500mm in a 24-hour period recorded in some areas.
Mount Joseph, 200km north-west of Brisbane, recorded 451mm of rain, the highest daily total in more 100 years, Weatherzone, said.
Some areas got as much as five times their monthly average rain.
READ MORE: Djokovic's first message from detention
Stay up to date with the latest weather warnings for Queensland here.
Source: 9News