A massive sinkhole directly above Sydney's West Connex tunnel has left hundreds of residents without water.
The 10m wide hole stretched across Lucas Road, Burwood, after two water and sewage pipes burst on Wednesday afternoon.
Residents from 75 homes were told the water supply would be restored by the morning but as they woke up, the taps were still dry.
READ MORE: Melissa Caddick's husband deleted texts sent night she disappeared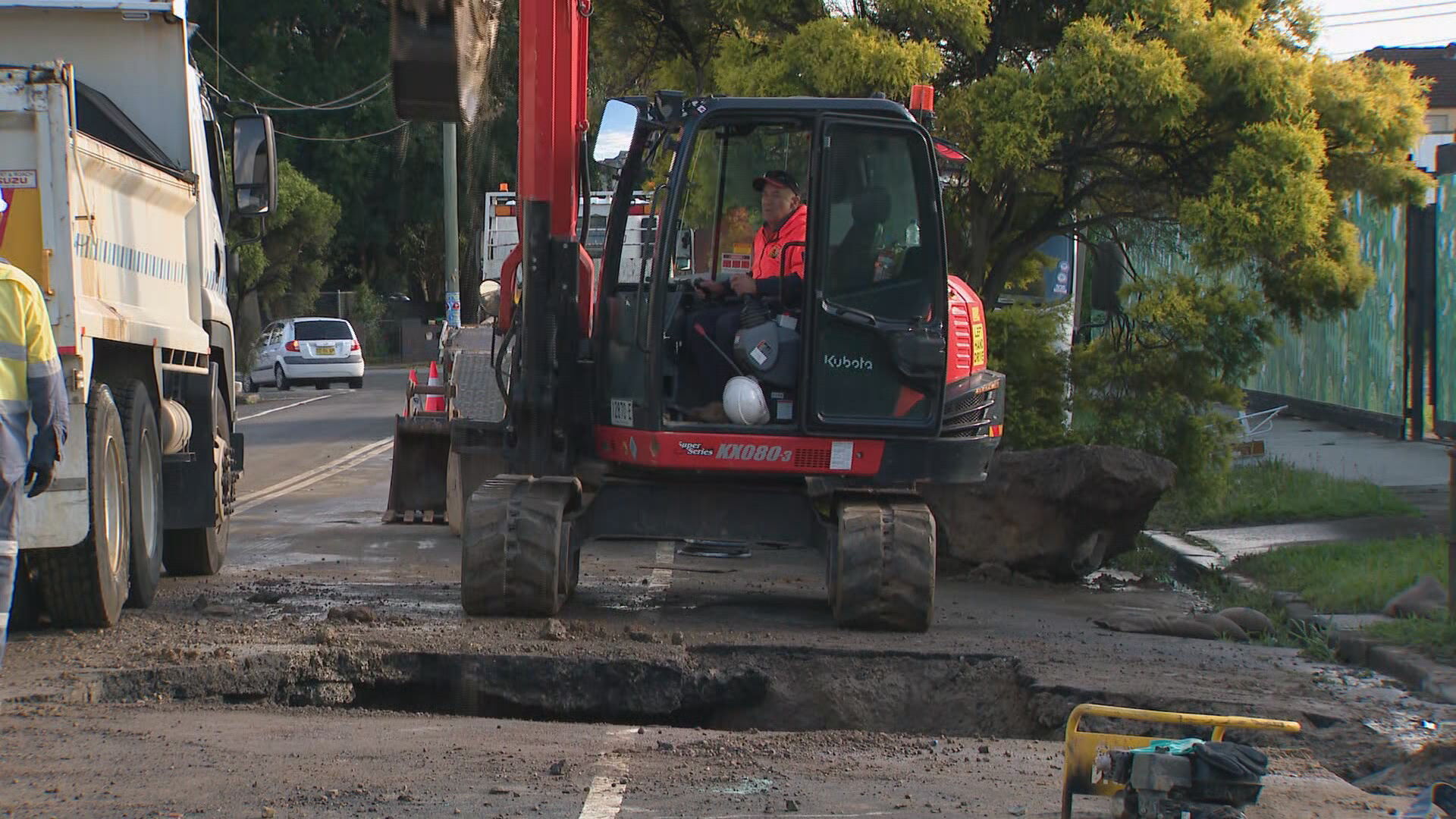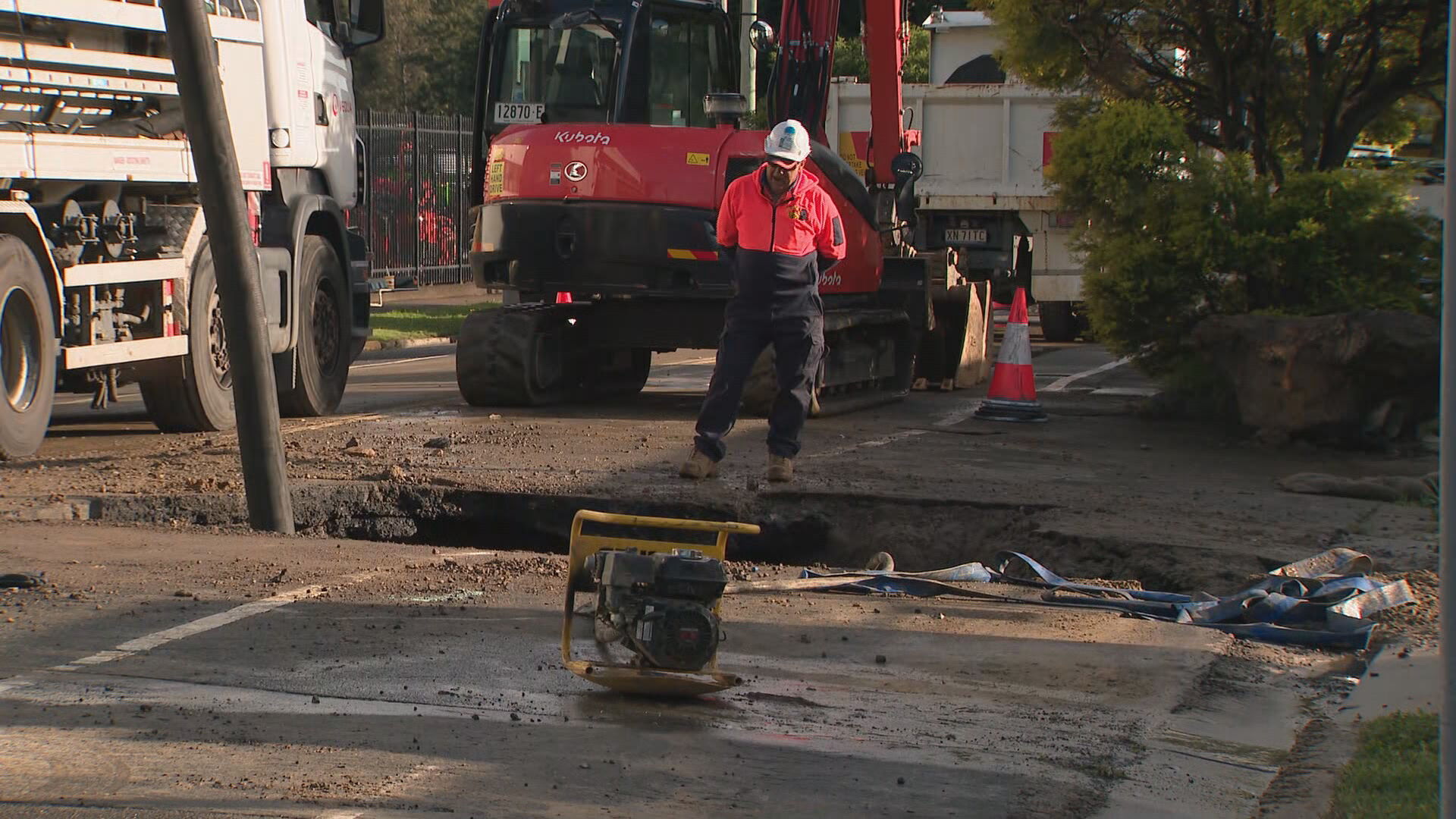 "You can't do anything at all, prepare breakfast or whatever, there's no water," resident Ernest Wong said.
Locals were forced to walk to the shops to use the bathroom or stock up on bottles water.
Meanwhile, some residents took extra precautions when they heard of the burst.
"Soon as I heard there was a problem there I opened the tap on the bath and filled it up," Victor Lopez said.
Sydney Water said crews remained on site as of 4.10pm on Thursday where they had identified two pipe breaks.
"Both pipes have now been isolated, with temporary water supplies restored to all impacted customers," a spokesperson said.
"Crews will continue to work through the night to safely complete these complex repairs, with restoration activities expected to continue for a number of days at the break site."
READ MORE: 'Trash patch' the size of Queensland floating off shore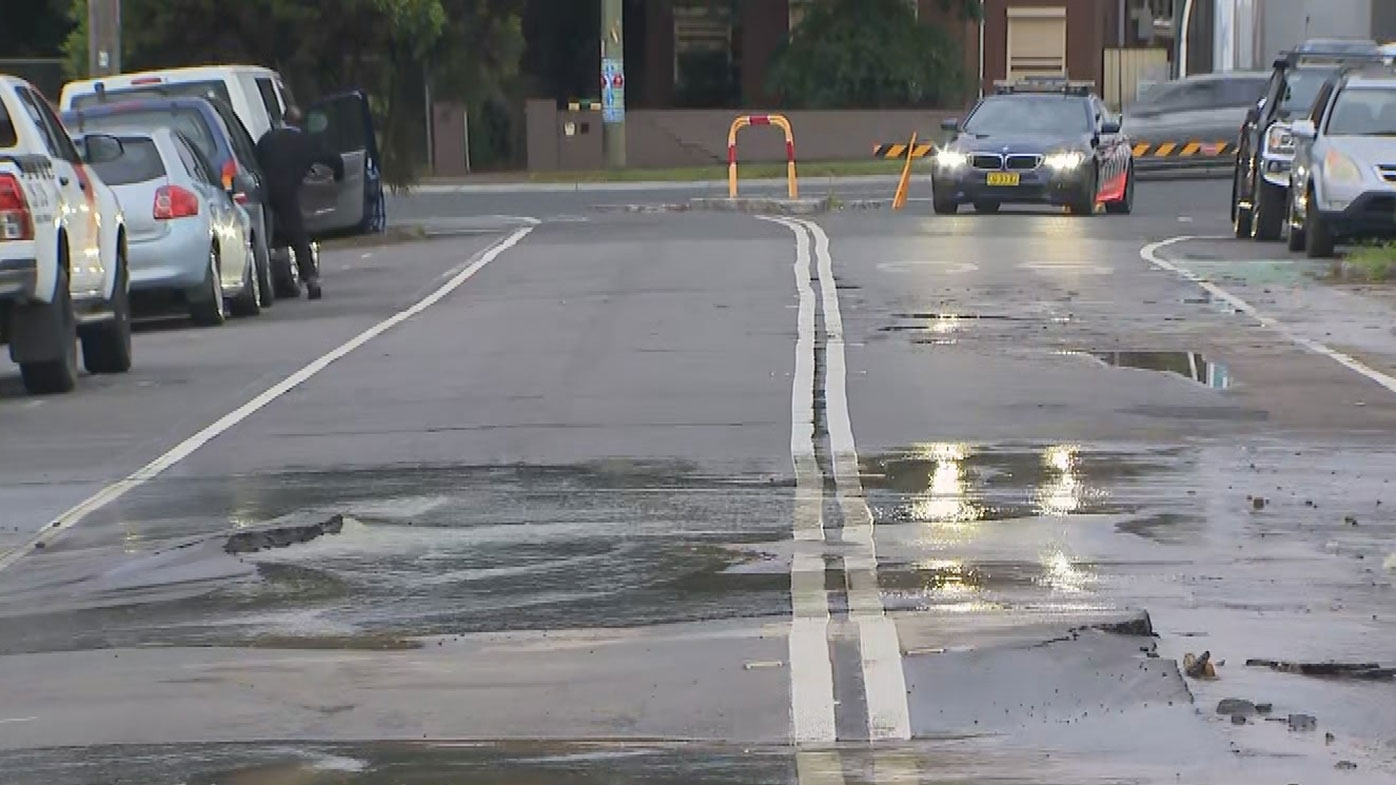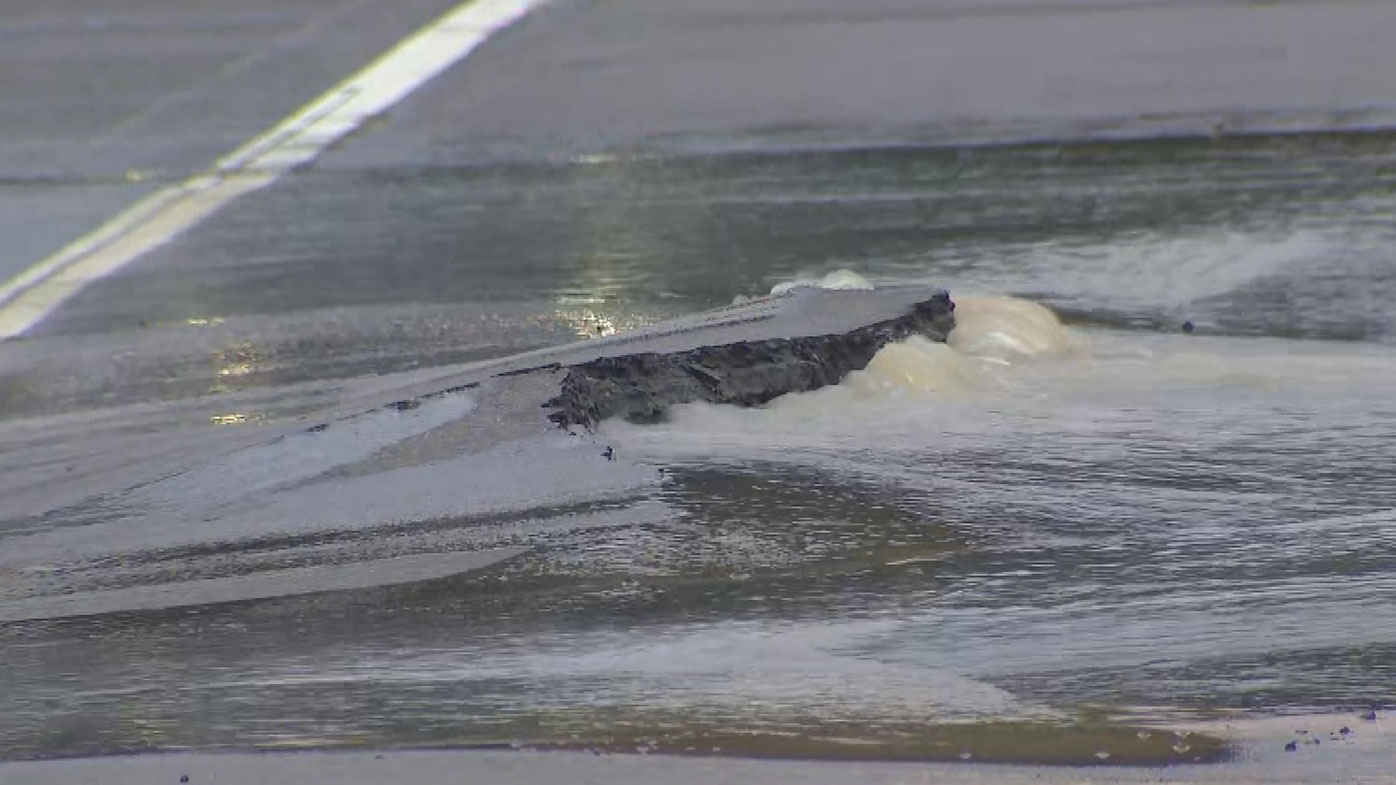 Sydney Water apologised to all impacted customers as it is expected to take days until the pipes are fully repaired.
An exclusion zone was set up in case the sinkhole widens and deepens.
The M4 Westconnex Tunnel remains open despite sitting 40 metres below the burst pipes.
Lucas Street runs from Parramatta Road in Burwood down to the rail line.
Source: 9News