Three teenagers have been arrested after allegedly breaking in to a family home in Sydney's south-west where two young children were sleeping.
CCTV footage shows the alleged intruders, aged 13, 14 and 17, entering through the carport, armed with a machete and a gun, then sneaking down the side of the Hoxton Park home.
Emrah said he was "worried" as he had a three-year-old and seven-year-old asleep in their beds.
READ MORE: Popular gardening product recalled from Bunnings stores across Australia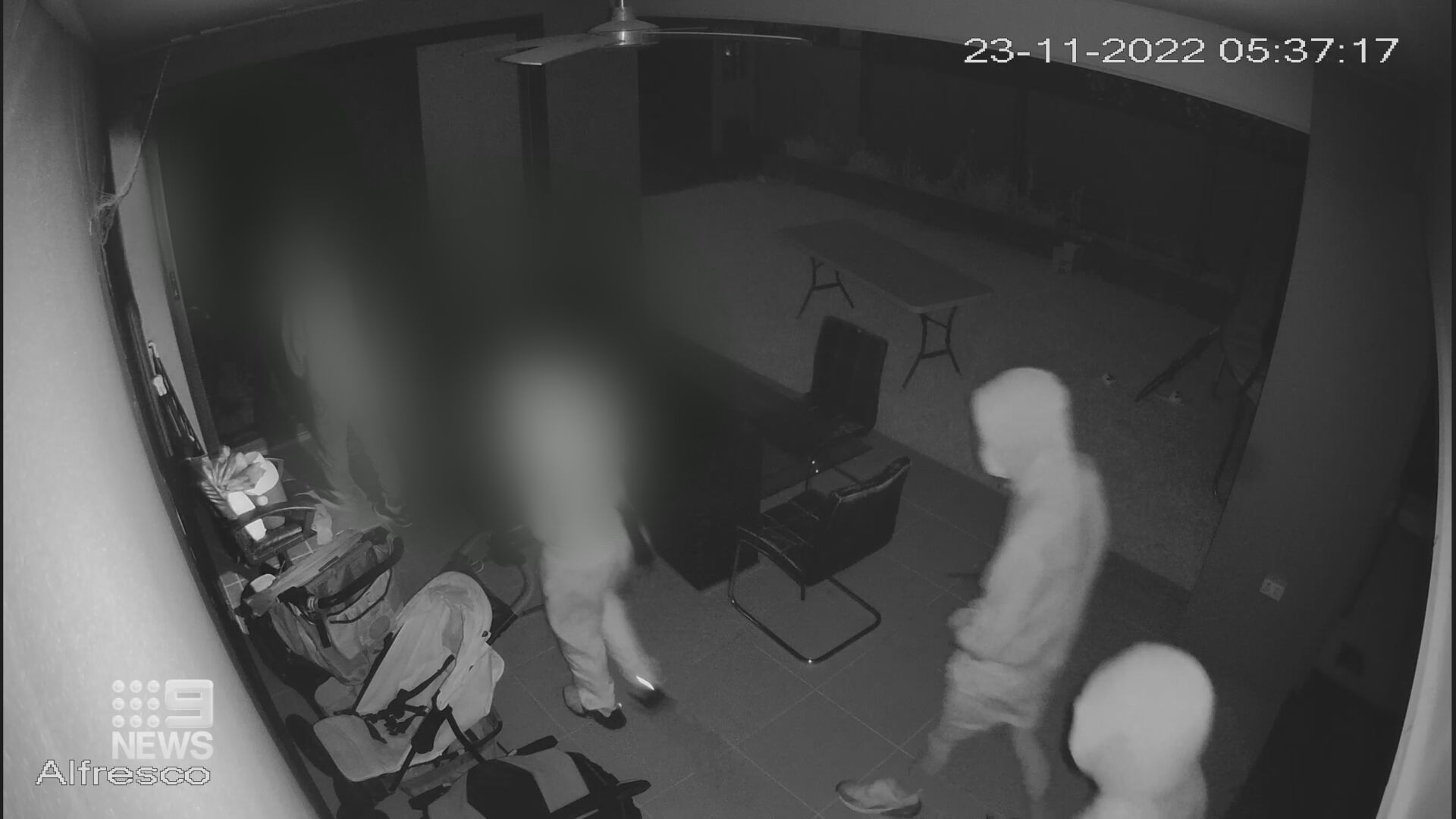 "They went all around my backyard and they tried to open all the doors, luckily everything was locked," Emrah said.
"After I checked the footage I showed it to my wife and she actually panicked. She was very frightened and then we called the police."
Emrah's home was one of at least a dozen the gang tried to break into on Macksville Street.
READ MORE: Warning Japanese encephalitis could hit livestock, weeks out from Christmas
Before arriving at Emrah's home, NSW Police allege four people broke into a home on Montefiore Avenue, West Hoxton, and stole an Audi Q7.
They later allegedly threatened a 22-year-old woman with a gun and a knife, as she was reversing out of her driveway, before stealing her her Volkswagen Golf.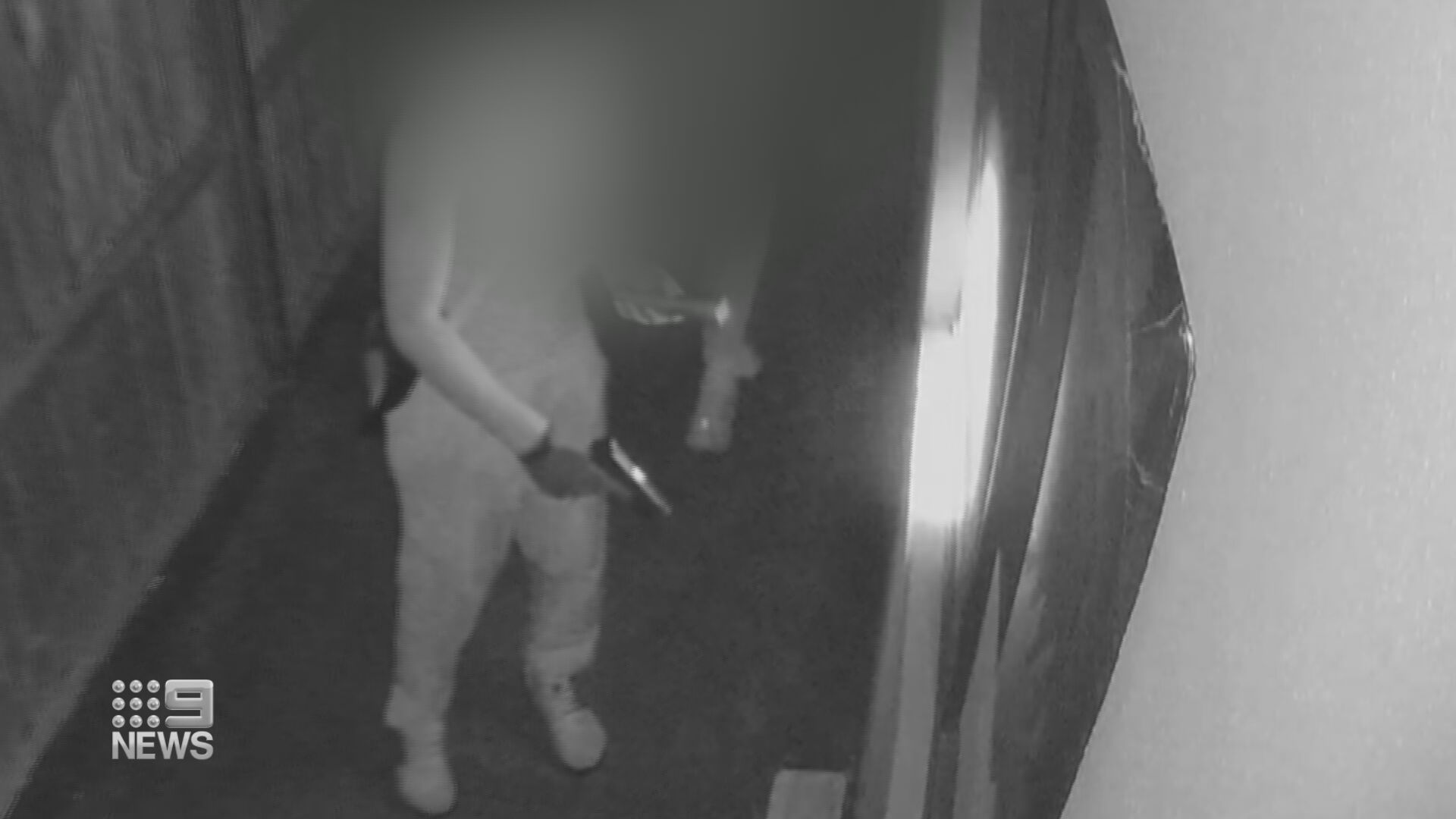 Police couldn't stop the Audi in a pursuit on Hoxton Park Road just after 8am but located it abandoned a short time later on the corner of Sims Place and Bowtell Avenue, in St Johns Park.
"There's also the connection with social media where they are recording themselves committing these offences and joy riding in these high-performance cars and sharing it on platforms like TikTok to flex amongst their friends," detective chief inspector Paul Dunstan alleged.
READ MORE: Qantas flags boosted profit of up to $1.45 billion for early 2023
The teens were arrested and taken to Liverpool police station.
A search for the Golf is ongoing.
Source: 9News