A passenger opened an emergency exit door during a plane flight in South Korea on Friday, causing air to blast inside the cabin and slightly injure 12 people, officials said.
The plane, which was travelling from the southern island of Jeju to the southeastern city of Daegu, landed safely.
Some people aboard the Asiana Airlines Airbus A321 aircraft tried to stop the person, who was able to partially open the door, the Transport Ministry said.
READ MORE: Second US patient dies of meningitis after travelling for surgery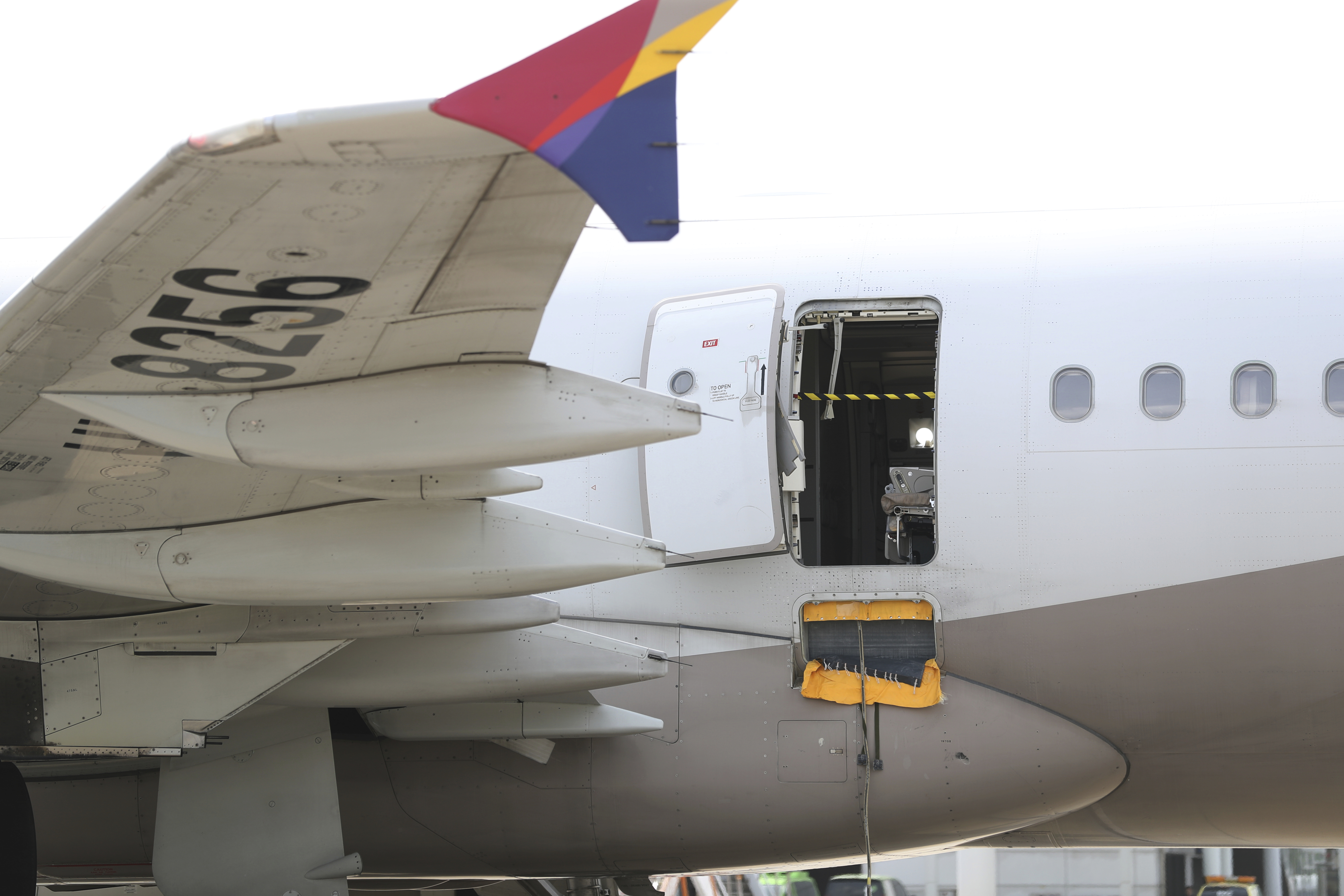 An airline official said a man in his 30s, who was sitting at the emergency seat, seemed to have opened the door when the aircraft was about 700 feet (213 metres) above the ground and about two to three minutes from landing in the city, located 240 kilometres south of Seoul.
The man was detained by airport police on suspicion of violating the aviation security law, a ministry statement said. His identity and motive weren't immediately released.
They said he confessed to opening the door, but would not say why he did it.
READ MORE: Airline said their flight had been cancelled. It wasn't
The law bars passengers from handling exit doors and other equipment on board and provides for penalties of up to 10 years in prison, the ministry said.
A total of 200 people were on board the approximately one-hour flight, including 194 passengers, according to Asiana Airlines.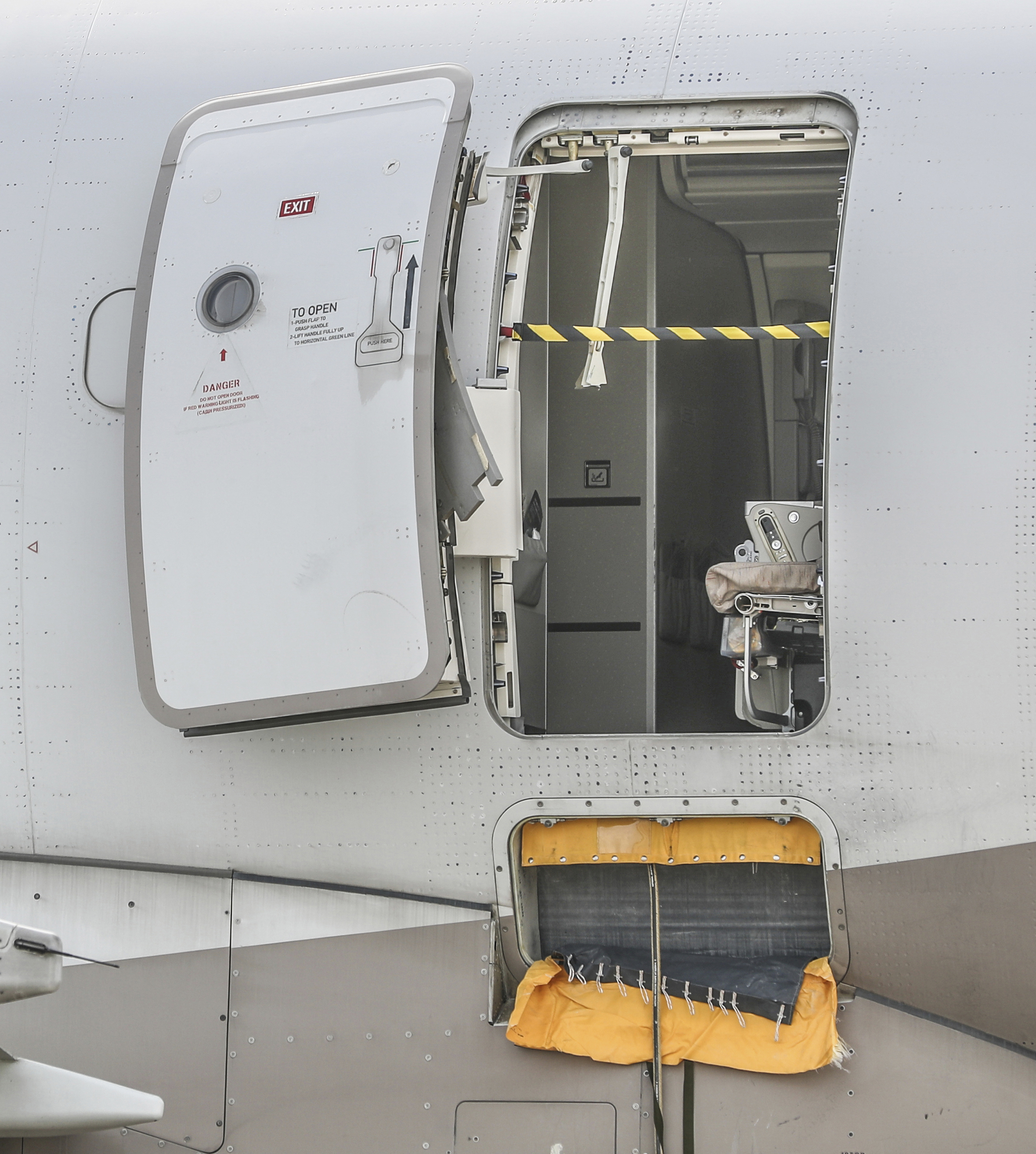 A video apparently taken by a person on board that was posted on social media shows some passengers' hair being whipped by the air blowing into the cabin through the open door.
The passengers included teenage athletes on their way to a track and field competition.
Some screamed and cried in panic, Yonhap news agency reported, citing their unidentified coach.
Yonhap quoted other passengers as saying they suffered severe ear pain after the door opened. It said some cabin crew shouted for help from passengers to prevent the door from being opened.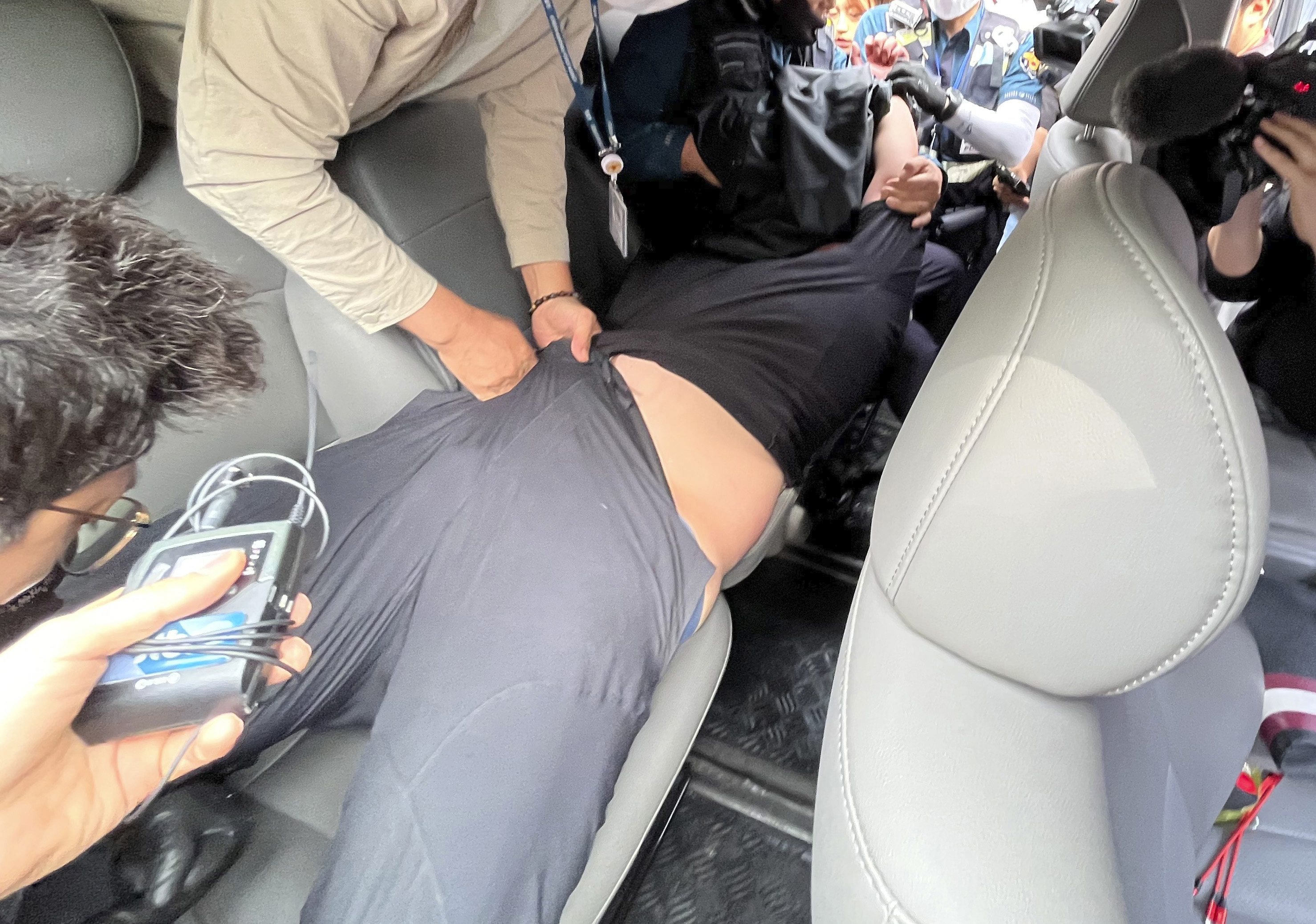 Twelve people were taken to hospitals for treatment, according to the Transportation Ministry.
Emergency officials in Daegu said the injured people suffered breathing problems and other minor symptoms.
Aviation expert Geoffrey Thomas of Airline Ratings described the incident as "very bizarre".
"Technically, it's not possible to open those doors in flight," he told CNN.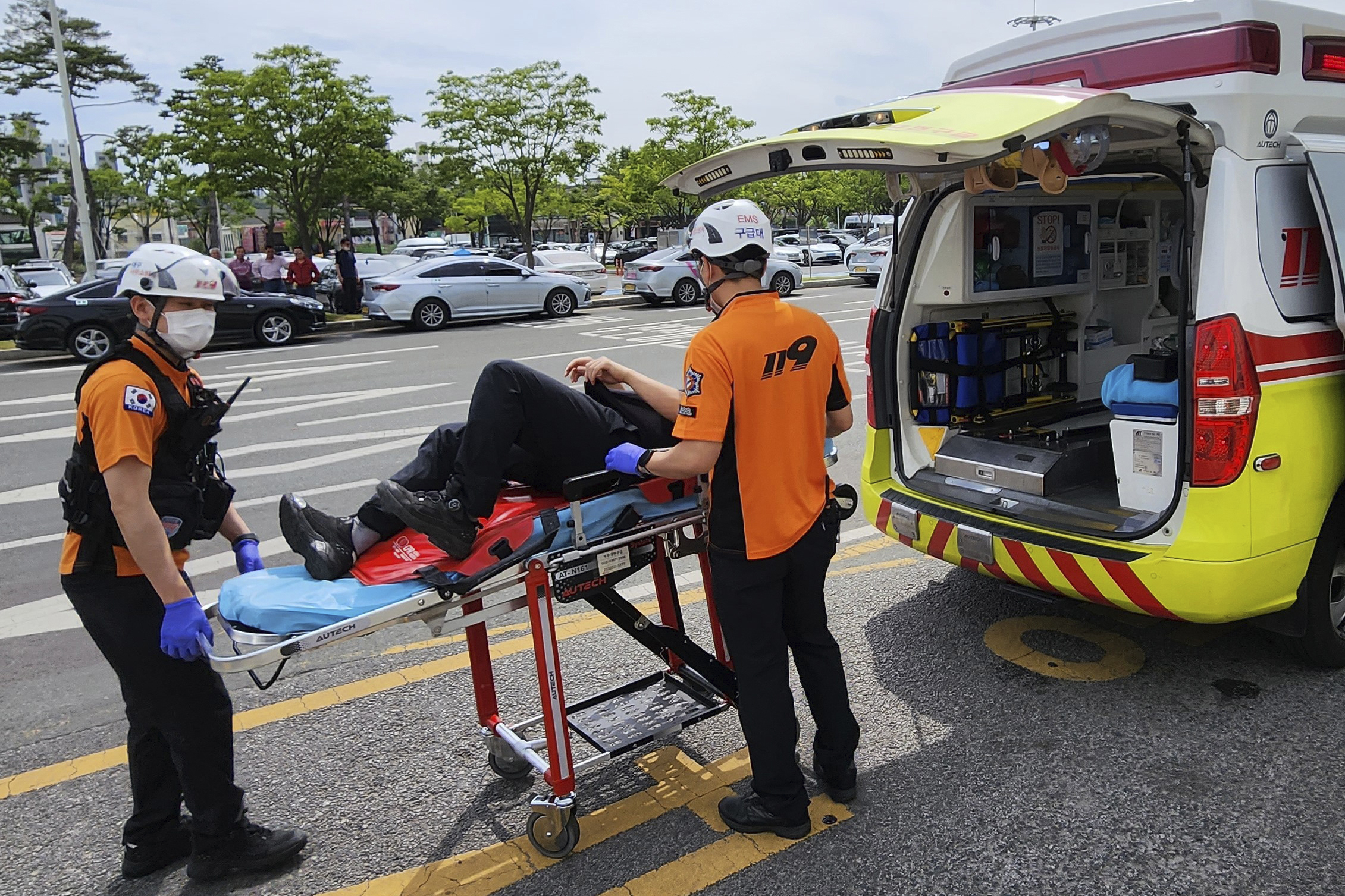 Thomas noted that the landing speed of an A321 is about 150 knots (278km/h), meaning winds of that speed are passing the aircraft. The door, behind the wing of the aircraft, opened into that airstream, he said.
"It seems implausible that the door could be opened in the first place and then against the airstream technically impossible, but somehow or another it has happened," Thomas said.
The Land, Infrastructure and Transport Ministry said it had dispatched an aviation safety supervisor to the site to check whether there was an abnormality in aircraft maintenance.
Sign up here to receive our daily newsletters and breaking news alerts, sent straight to your inbox.