Crowds of adoring fans have gathered outside a Brisbane hotel to sing Matildas star Katrina Gorry 'Happy Birthday'.
It comes after a night of celebration across the country following the Australian team clinching a spot in the semi-final for the first time in history after defeating France in a thrilling Women's World Cup penalty shootout last night.
Gorry, who walked out of the hotel with a birthday balloon in her hand, turns 31 today.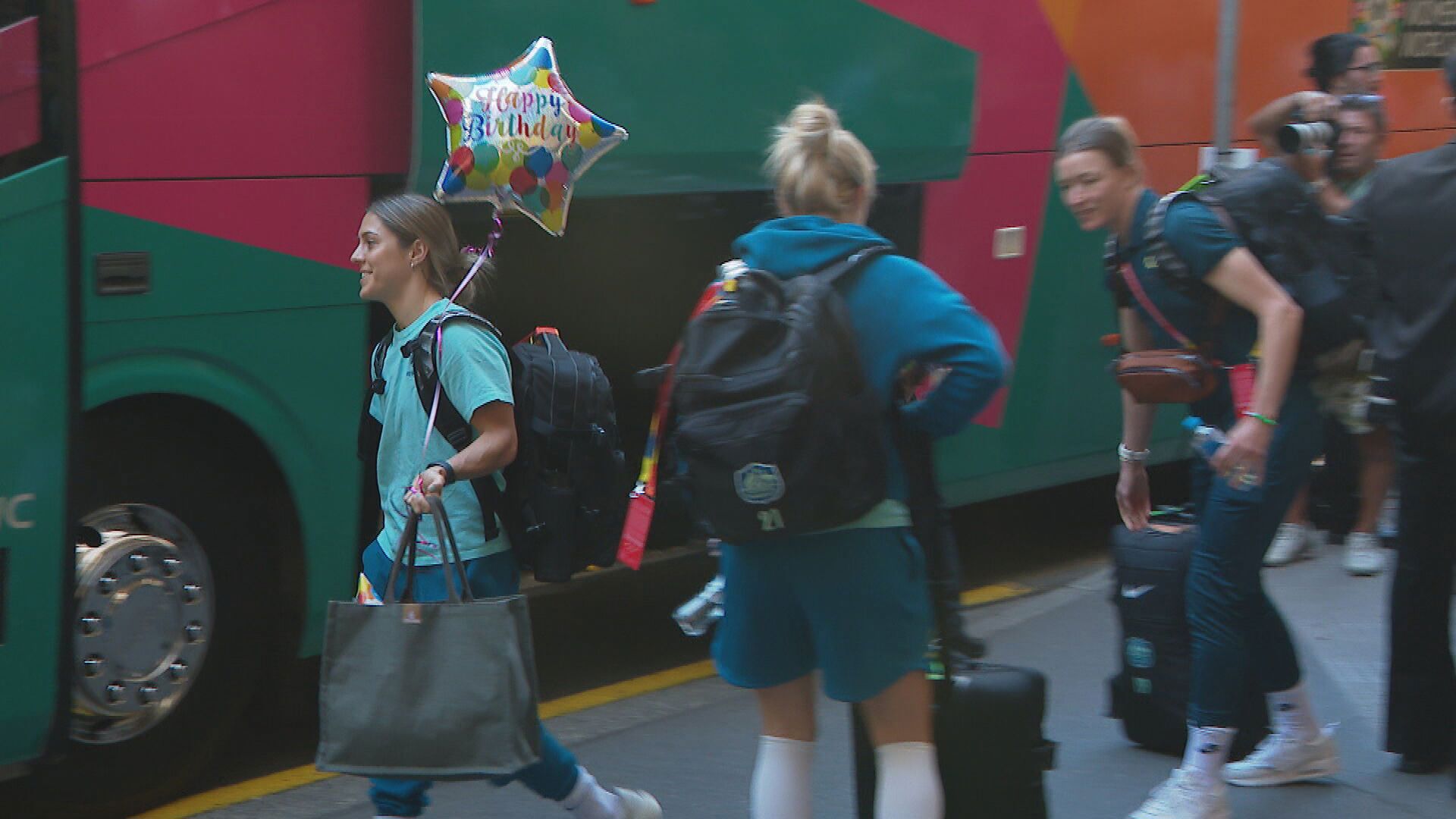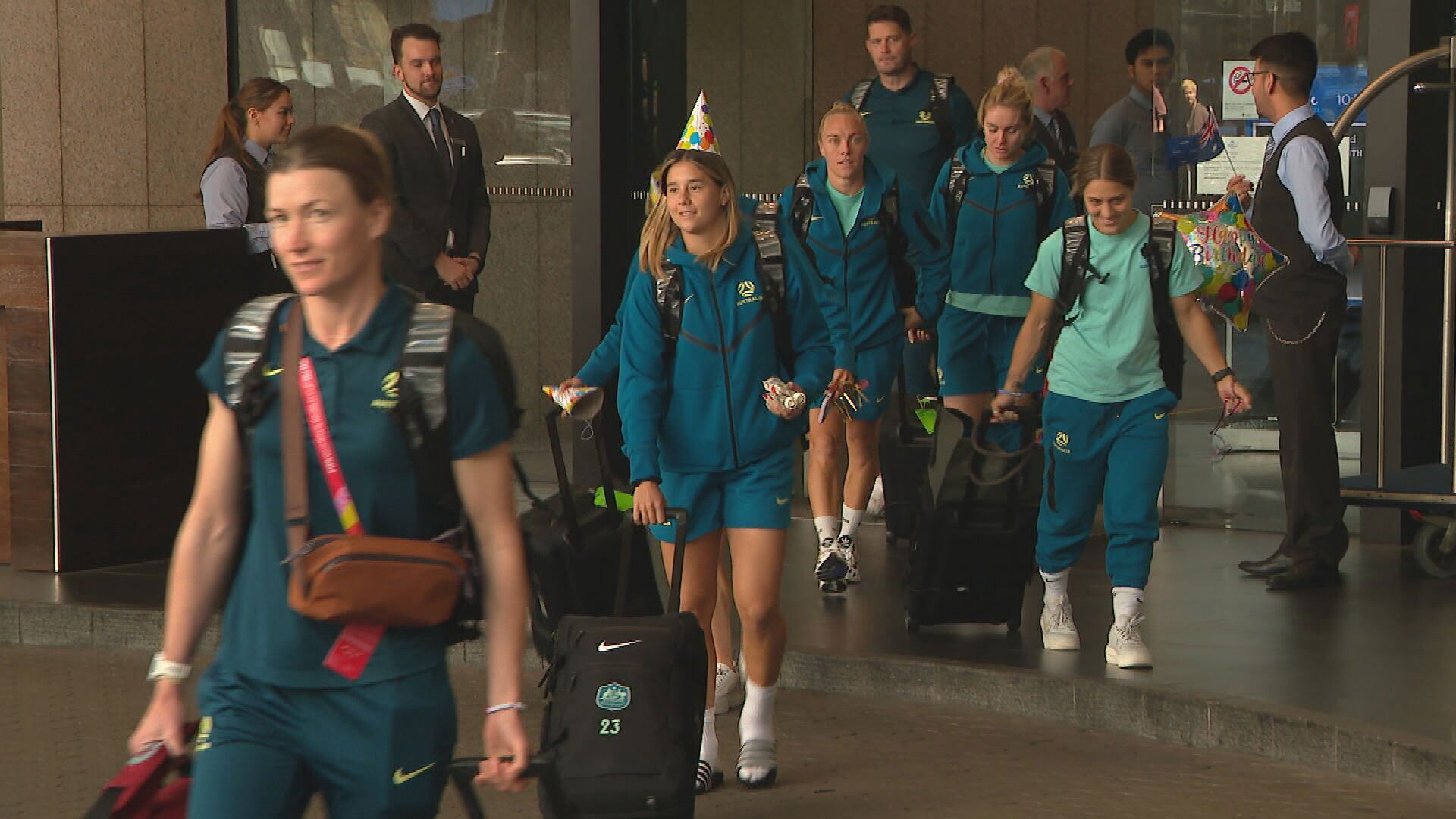 It hasn't been an easy week for the midfielder who shared that her partner's father had died just 48 hours before the game.
The team were in good spirits as they travelled from their hotel to Brisbane airport, where they were met by even more fans.
They will fly to Sydney, where they will begin training for their semi-final clash with England.
The semi-finals of the FIFA Women's World Cup will kick off on Wednesday night.