The drug Ozempic, created as a diabetes treatment, is gaining popularity as a weight loss solution, driven in part by social media trends and rumours about celebrity use.
That has sparked global shortages – but also the creation of a similar, weight loss-specific treatment called Wegovy, which a recent trial says can drastically cut down the frequency of cardiac events like heart attacks, strokes and death.
So how exactly do the drugs work, what side effects are there, and how – and when – can you get your hands on them in Australia?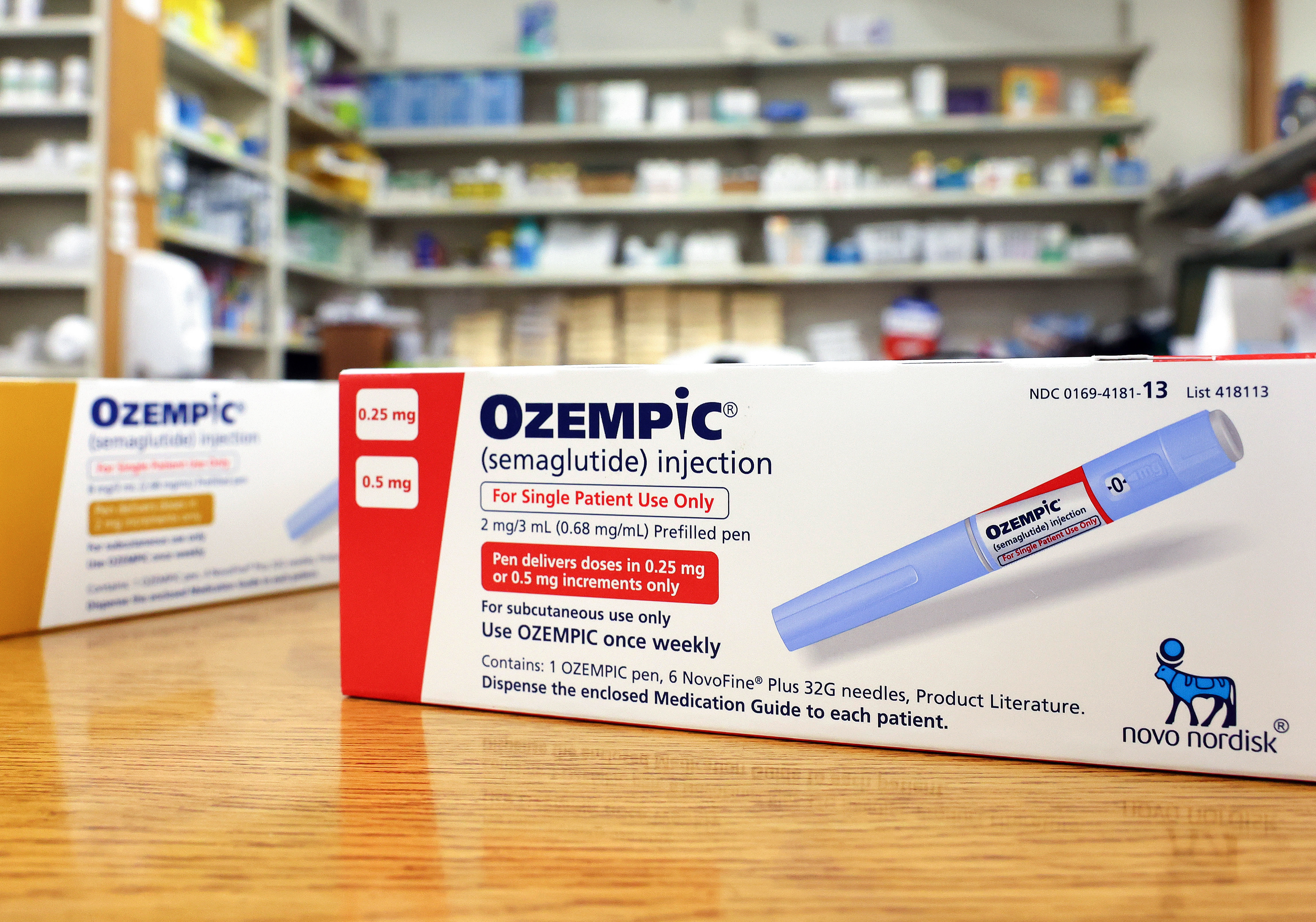 How do Ozempic and Wegovy work for weight loss?
Ozempic and Wegovy are both made by the same company, Novo Nordisk, and both have the same active ingredient: semaglutide.
Semaglutide mimics the effect of a hormone called glucagon-like peptide 1 (GLP-1), which instigates insulin production – hence its use as Ozempic as a diabetes treatment.
However, that same hormone also works as an appetite suppressant, leading to Ozempic's off-label use for weight loss, as well as the creation of Wegovy, which contains a larger dose of semaglutide.
"The Ozempic dose is one milligram. The Wegovy dose is 2.4 milligrams," Professor John Dixon from Swinburne University's Iverson Health Innovation Research Institute told 9news.com.au.
"It's a larger dose because it's been shown that a larger dose produces better weight loss, and in obesity, we're really looking for that substantial weight loss."
While the hormone only lasts a few minutes when produced naturally, the drugs are able to mimic it for much longer.
"It actually lasts, in the case of Wegovy, for weeks, so in fact, the half-life is very, very long, and only requires a weekly injection," Dixon said.
He said that while Ozempic has been shown to lead to weight loss of around 8 per cent, Wegovy's results are closer to 15 per cent.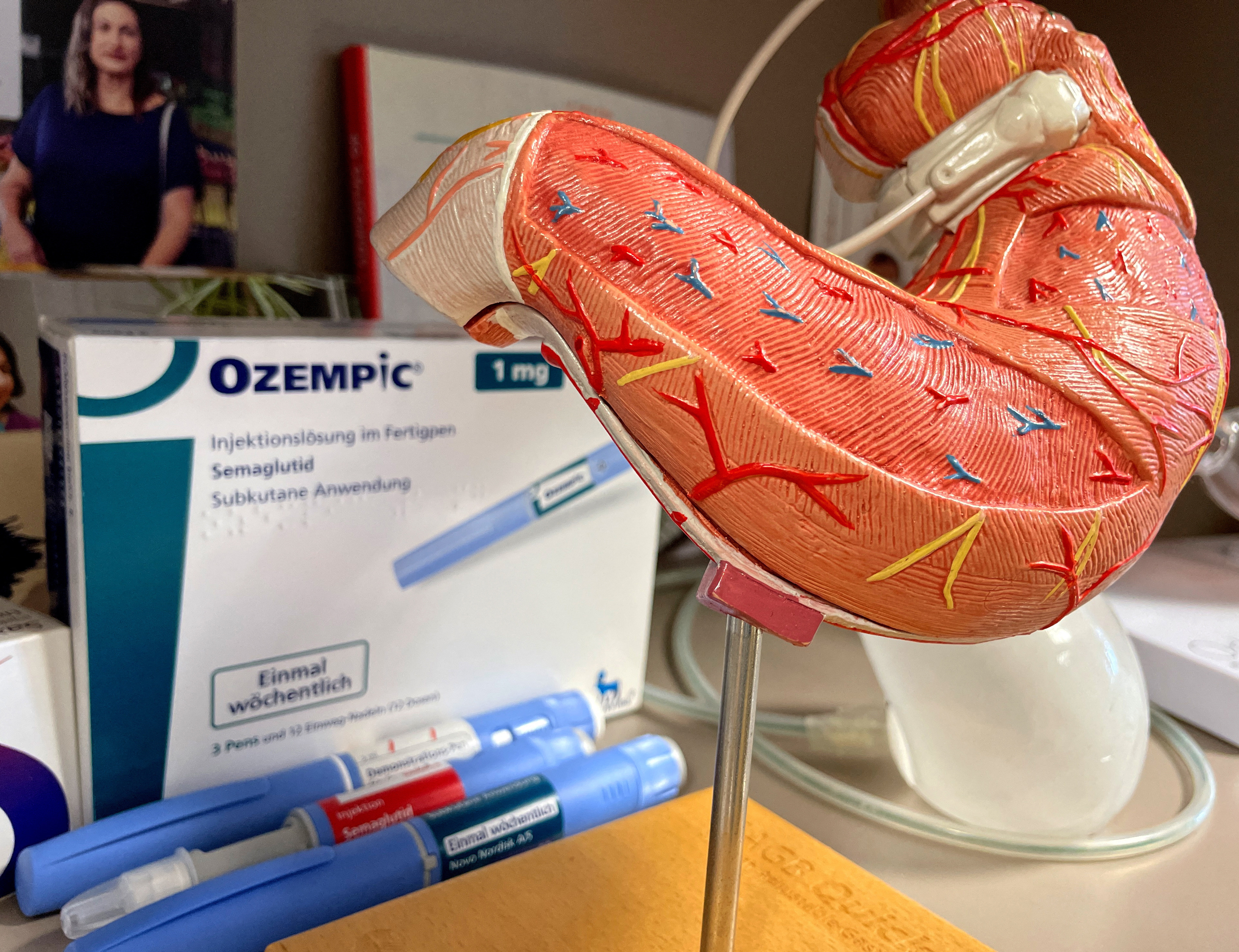 Why are weight loss drugs gaining popularity?
Promotion on social media and rumours of celebrities using Ozempic sparked the popularity of the drug as a weight loss treatment.
But Dixon says there are serious reasons why Wegovy should be considered a "breakthrough" – first and foremost is a much-needed treatment for obesity that doesn't involve surgery or simply relying on changing diet and exercise patterns.
"Most of what the public thinks about obesity are myths, not truths," he said.
"Diet and exercise really have little or no effect in the vast majority of people who live with obesity. Diet and exercise are not very effective.
"If we look at people who are obese and can get weight off – 5, 10, 15 per cent of it off and keep it off – they are a tiny group of people.
"For people who are overweight and have not-so-bad obesity, it may be 5 per cent of those in the community. For people who are bigger, it's around 2 per cent."
He says treatments like Wegovy offer an avenue for obesity to be treated as a genuine medical condition rather than a problem of patients' own making.
"They've been stigmatised. They feel they're not worthy," Dixon said.
"And they too believe it's their fault. And nothing could be further from the truth.
"Most of it's genetic. Your predisposition to being lean is genetic, your predisposition to being obese is genetic."
What does the latest trial say about Wegovy?
In early August, Novo Nordisk announced a trial of more than 17,000 patients showed Wegovy reduced the risk of major cardiovascular events – which includes the likes of heart attacks, strokes and cardiovascular death – by 20 per cent over five years.
Dixon described the trial results as an "absolutely seminal event".
"This is the first time we've ever had a drug designed to manage obesity that actually proves that cardiovascular events are reduced and cardiovascular deaths are reduced," he said.
"We've never really had quality evidence in a randomised trial of this size that intentional weight loss saves lives."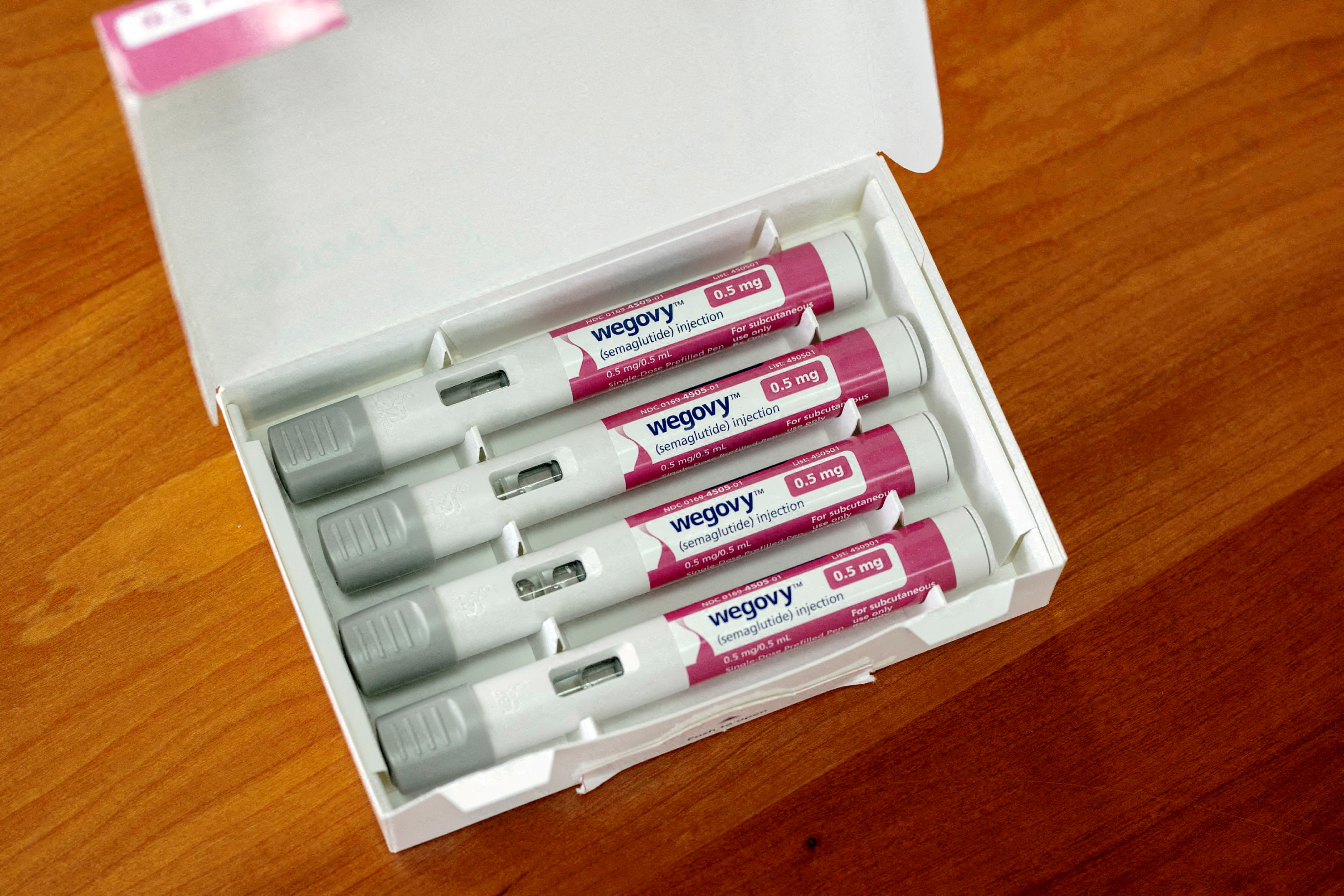 What are the side effects of Wegovy?
Gastrointestinal issues are common in the early stages of treatment with Wegovy – Dixon points to the likes of nausea, vomiting, diarrhea and constipation, as well as the risk of gallstones and pancreatitis in rarer but far more serious cases.
However, he says the side effects can usually be well managed with good communication between the prescribing doctor and patient.
"The drugs that are lasting longer and producing better weight loss have very similar profiles of side effects – these typical gastrointestinal side effects – in the early weeks to months… and we bring the dose up quite slowly with respect to that," he said.
"So they're a nuisance and there are relatively few people who cannot take the drug because of those side effects being overwhelming."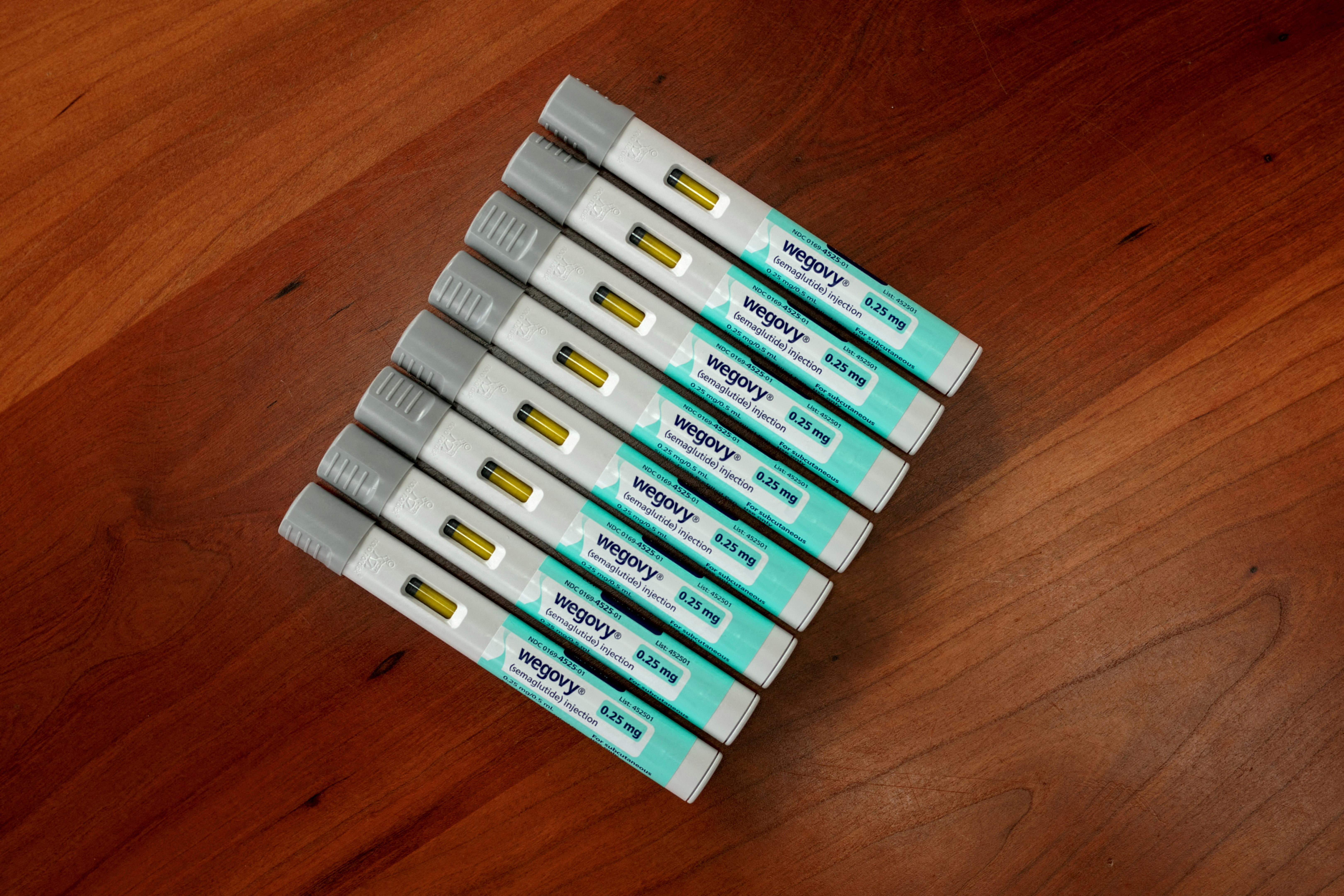 When will Wegovy be available in Australia
While Wegovy was approved by the TGA for use in Australia in early 2022, the treatment hasn't been made available for use here by Novo Nordisk – at least not yet.
"It may arrive this year, it may be early next year, but we will be seeing this drug come to Australia," Dixon said.
He says the main issue isn't about when it will arrive, but rather when it will be added to the Pharmaceutical Benefits Scheme.
"We have never ever had a weight loss drug being provided by the PBS in Australia," he said.
"And obesity dominates the low socio-economic groups in our society… with no drugs on the PBS you can see that cost is a major issue and the people who have the worst levels of obesity are associated with low-income people and people with disability.
"So to provide any equity in really treating obesity as the disease with its complications that it is, we need this drag on the PBS."
However, while its listing as a weight loss treatment is up in the air, Dixon expects it to be listed almost immediately for diabetes patients, highlighting what he says is a bias.
"The diabetes epidemic is driven by the obesity epidemic," he said.
"But diabetes does seem to be something that we treat seriously, and the deaths and the cardiac failure and heart attacks and the cancers related to obesity have never really struck a chord in Australia and never really been thought worthy of treatment.
"It's extraordinary."
Please note the information in this story is general in nature. Please always consult your GP or health professional for advice that is tailored to your specific health concerns.