It's not often in any sport that the referee becomes the hero, but that was definitely the case in a football match in Adelaide when young player Nestory Irankunda swallowed his tongue after a heavy fall and the quick-thinking ref took potentially life-saving action.
It was 2-1 Adelaide's way in the final seconds of the Friday night match between Adelaide United and Campbelltown City at Gepps Cross in the National Premier League – the second tier of Australian professional men's football.
Nestory Irankunda, an Adelaide United player who has played for Australia's under-17 team and been included in senior Socceroos squads, took an extremely awkward tumble, appearing to land on his head.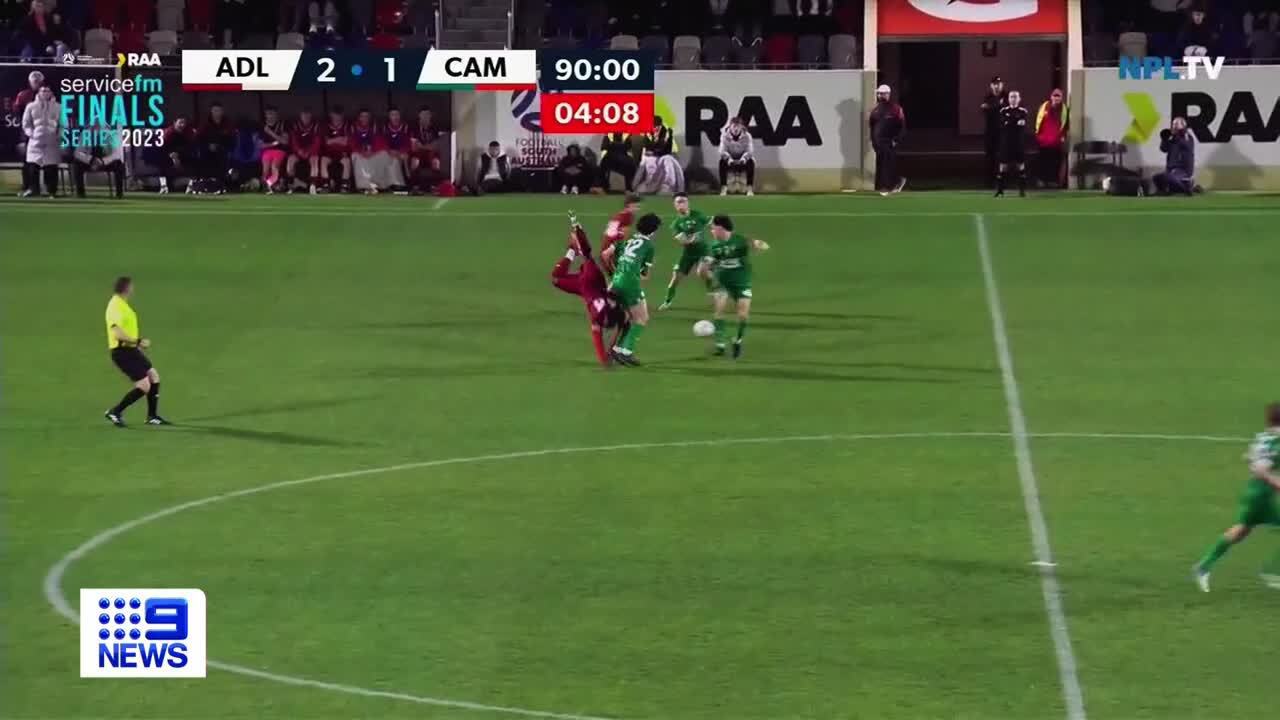 Immediately it became clear that he was having serious breathing problems after apparently swallowing his own tongue.
Players from both teams frantically gestured for medical help, but fortunately referee Dr Christian Verdicchio had already swung into action.
Verdicchio is not just a part-time football referee, but the CEO of Heart Support Australia.
He quickly got Irankunda's airways free of the blockage and the star striker was soon breathing again and on his feet showing few signs of his ordeal.
Still just 17 years old, Irankunda is regarded as a huge part of the future of Australian men's football. The exciting right wing talent is already a crowd favourite whose exuberant goal celebrations often go viral.
Tonight he has a lot more to celebrate than a goal, thanks to a referee who was skilled in much more than the art of blowing the whistle.