A car has slammed into a crowd of pedestrians before crashing into two other cars in Melbourne's CBD.
At least five people were injured at the intersection of Russell and Bourke streets about 6pm, Ambulance Victoria said.
"The driver of the vehicle was arrested at the scene and is in custody," Victoria Police said in a statement.
READ MORE: Hundreds wrongly hit with double demerits in seatbelt fine blunder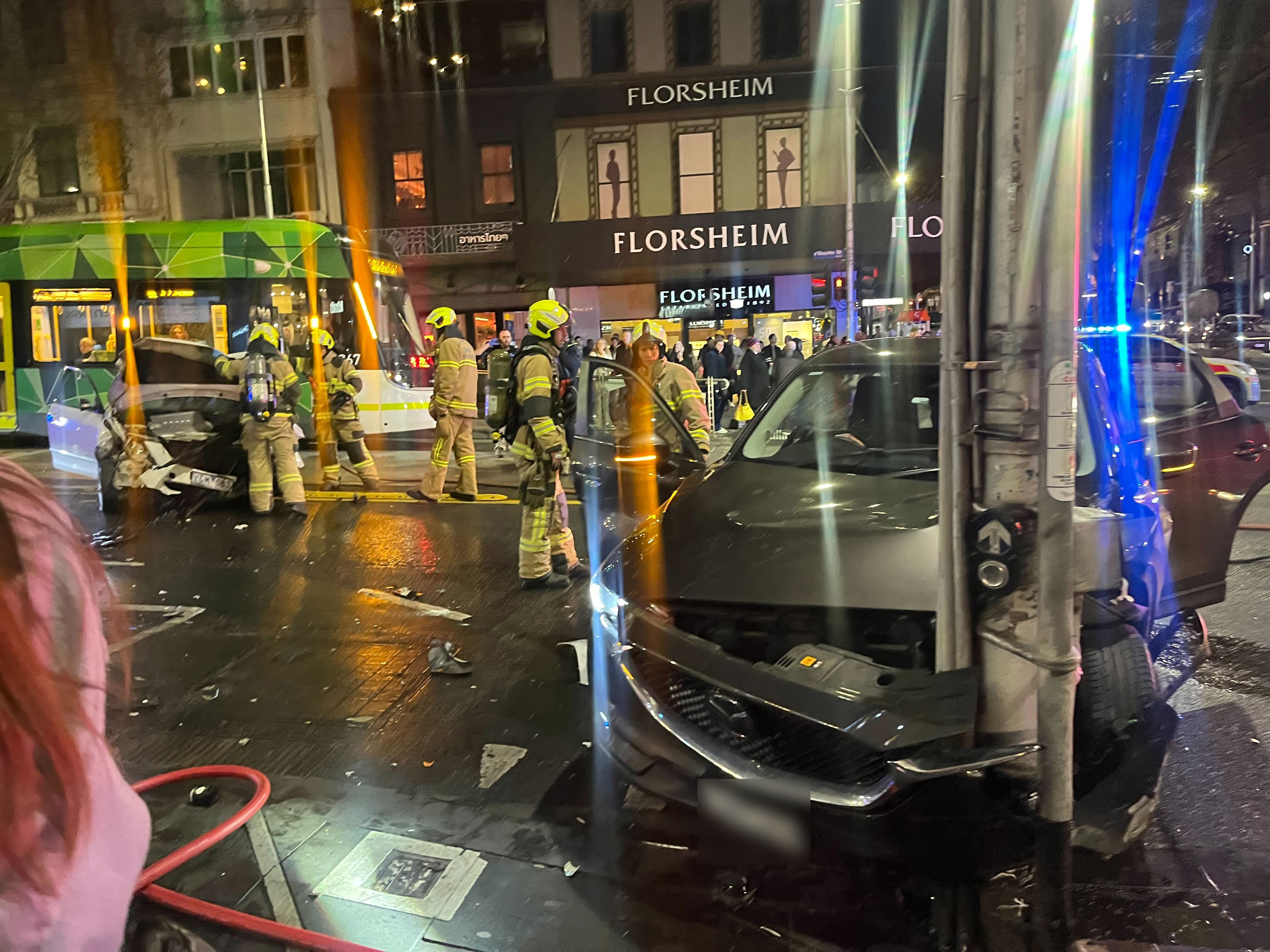 "There is no ongoing threat to the community, and we will provide more information when available.
"Police have closed Burke Street from Swanston Street through to Exhibition Street.
Shocked witnesses quickly assisted those injured after the crash.
Of the five injured people, Ambulance Victoria said one was taken to the Royal Melbourne Hospital in a serious condition, two to the Alfred in a stable condition, and one to St Vincent's in a stable condition.
The status of the fifth injured person has not been confirmed.
More to come…