The iPhone 15 is available this Friday. Here's our hands-on review of what Apple's changed for 2023.
If you take to the comments on almost any video posted about the iPhone 15 since it was revealed last week you'll see people suggesting Apple has lost its edge, that the phone is the same as the last few years, and in some way insinuating the company is on the verge of collapse.
Au contraire; in fact the iPhone 15 has the potential to be one of the most successful phones in several years, with its appeal ranging from people who own an iPhone from just the last couple of years, through to the ripe audience of users still clinging to phones older than the iPhone 11.
READ MORE: Ten new features available on every iPhone from today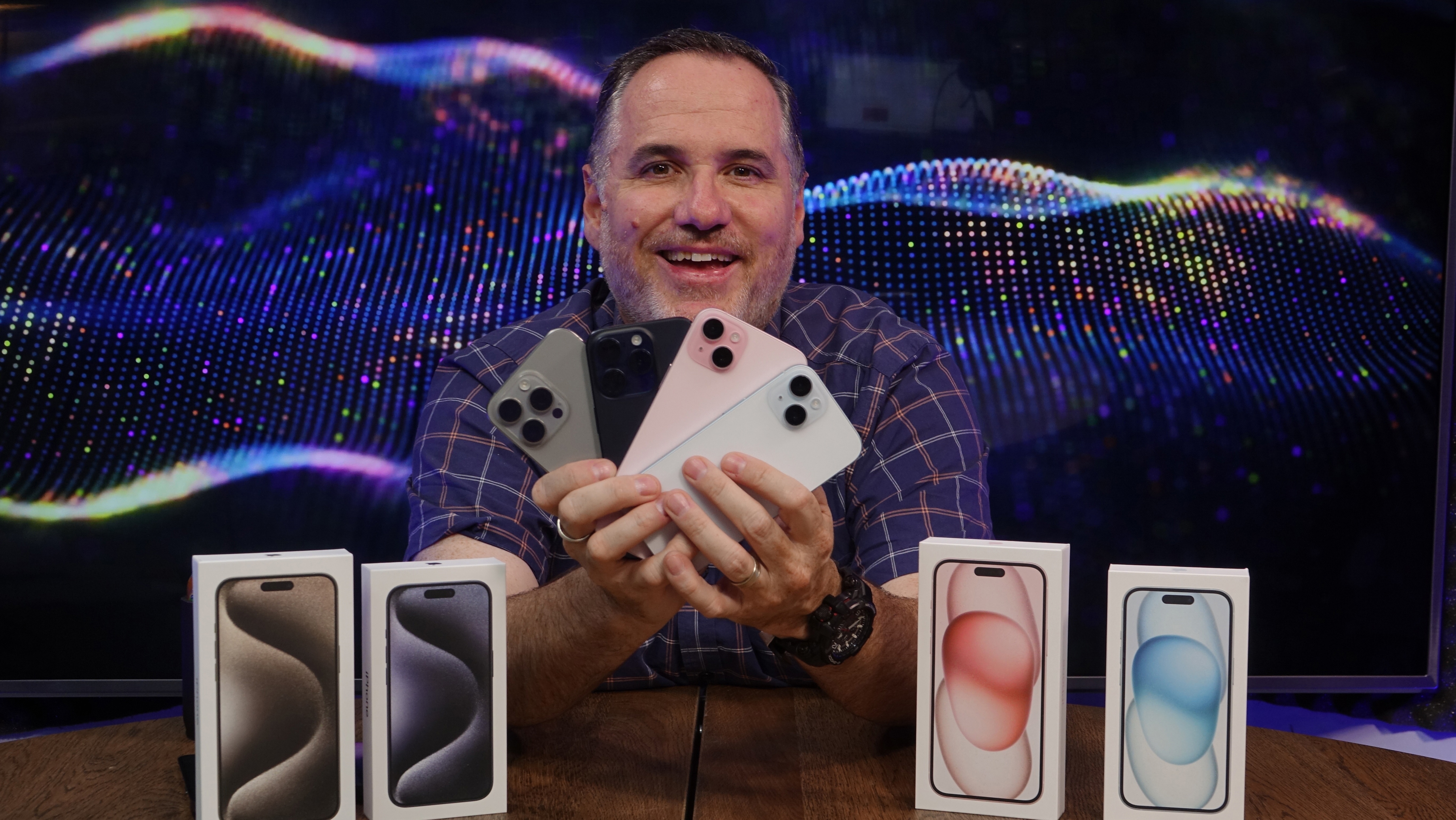 Anything before the iPhone 11 is now on the edge of not getting Apple's latest software updates and the design and capabilities of those phones isn't even close to on par with what Apple is now doing.
I've been testing, albeit briefly, all four of the new iPhone models: the iPhone 15, iPhone 15 Plus, the iPhone 15 Pro and for the most part the iPhone 15 Pro Max.
iPhone 15 USB-C change
The big talk of the whole last week has been the switch to USB-C. And let me tell you, it's equal parts a non-issue and a complete pain that will take a short while to get used to.
Of course in the box is a cable for you to charge your phone, easy! But then you get in the car and realise the reason the cable won't plug into your phone is that It's a lightning cable, same at work.
So everyone is going to need a few new cables, which kind of defeats the reduction of e-waste purpose behind the EU ruling on mandating USB-C, but we'll have to get over that.
READ MORE: Apple's new AirPods Pro come with new noise-cancelling tricks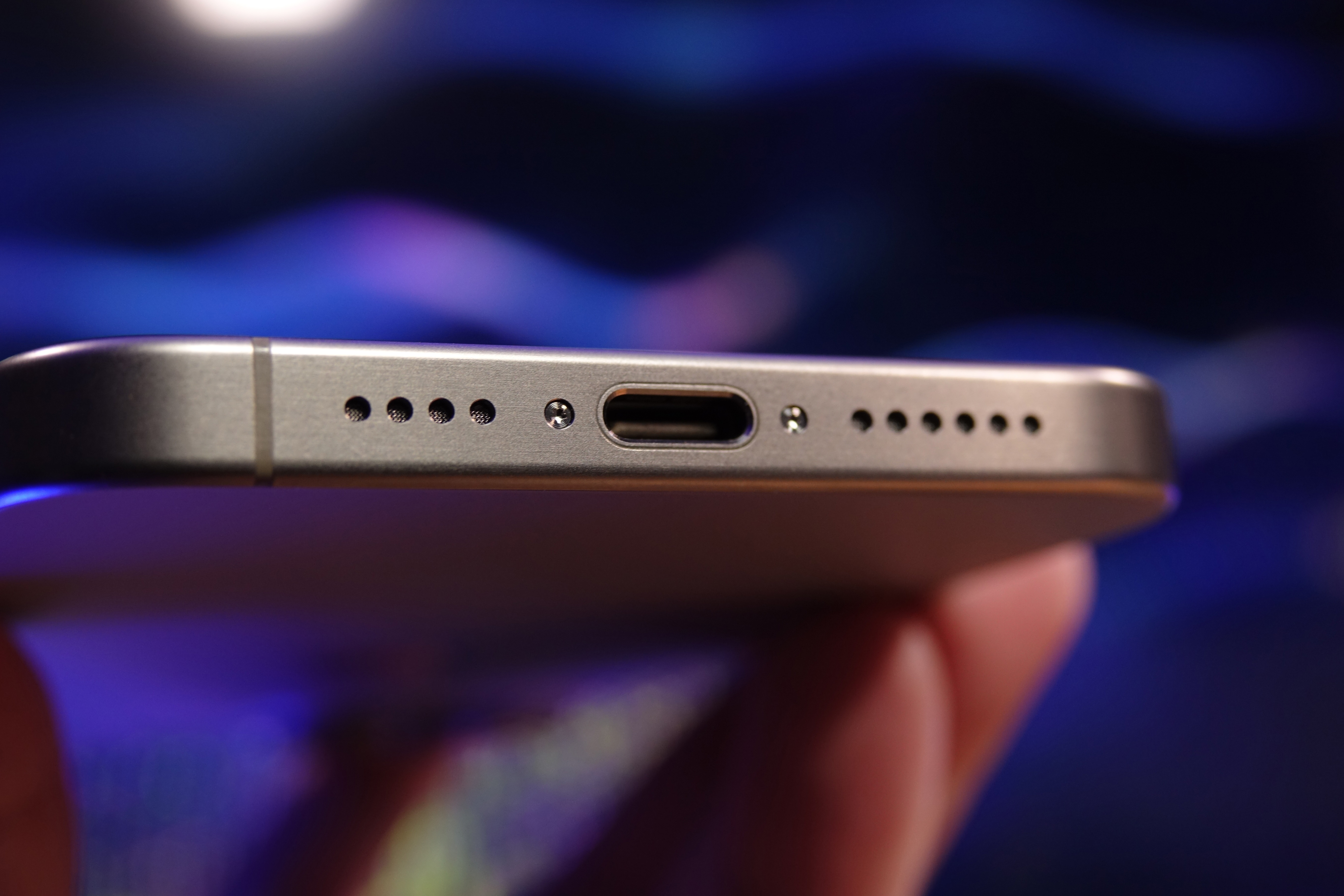 iPhone 15 colours, design and cameras
Colour choices on the iPhone 15 and Plus models are a standout with a lightly washed out pink, yellow, green and blue offering a vastly different palette to previous years.
The pink is subtle but still strong enough to really convey that colour well, while the blue is far more washed out; to be honest it seems white on the back.
Bringing the Dynamic Island to the iPhone 15 from the 14 Pro is a big step forward, as I feel now more than ever app developers are really embracing it as a location for data and information.
READ MORE: Bluey video game announced with new trailer
The best thing about the iPhone 15 though is the 2x zoom camera, even though there's no third lens.
Instead, Apple brought the 48-megapixel camera sensor into the 15 and uses that sensor to obtain a high quality "crop" at would be the 2x zoom focal length. It makes making the use of basic zoom a decent reality in these base model phones.
iPhone Pro changes and cameras
However, it's really the Pro models where the real changes come.
That USB-C port is actually useful for charging your headphones, and not just Apple AirPods.
Any headphones you can connect via USB-C will charge as it outputs 4.5W power — enough to charge your Apple Watch too.
Apple's claim that the iPhone 15 Pro Max has seven lenses is a little bit of a white lie – clearly there are just three lenses on the back of the phone. But I guess if we call them "virtual lenses" you can see what it is getting at.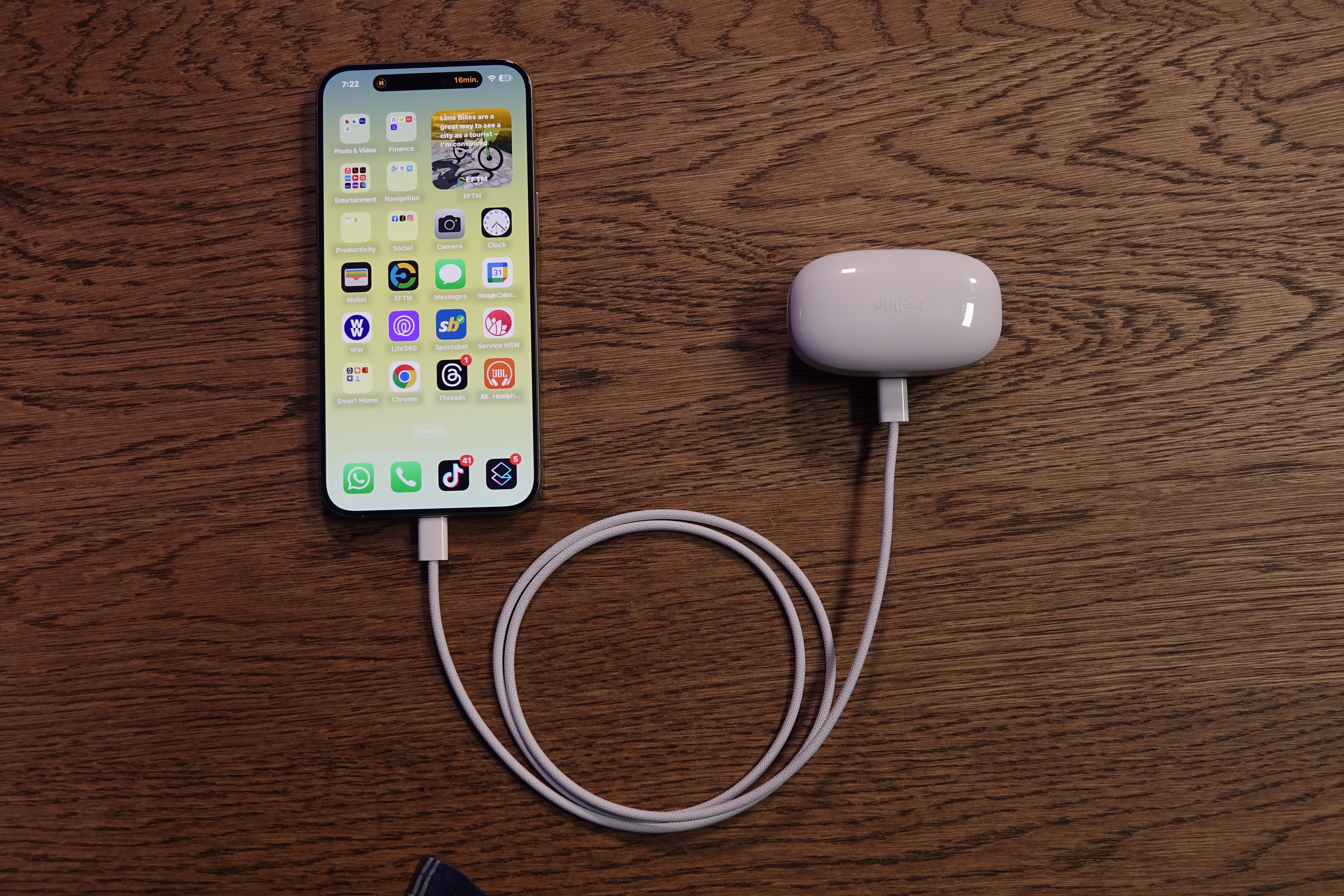 There's a macro lens, ultrawide, then the equivalents of 24-, 28- and 35-millimetre lenses on the telephoto lens, a 2x zoom and 5x zoom.
They are mostly doing what the 2x zoom on the standard iPhone does and cropping within the large sensor image.
Only the largest and most expensive iPhone 15 gets that lineup of photography options, including that 5x zoom using an innovative Tetraprism lens to create a 120-millimetre-equivalent zoom.
And it works well, really well — 5x doesn't seem like much when you've had 3x on other phones before it, but there's a real depth to the distance it shoots at.
Does the average Aussie need or want for this level of photography detail? Probably not. Will they pay for it "just in case"? Of course.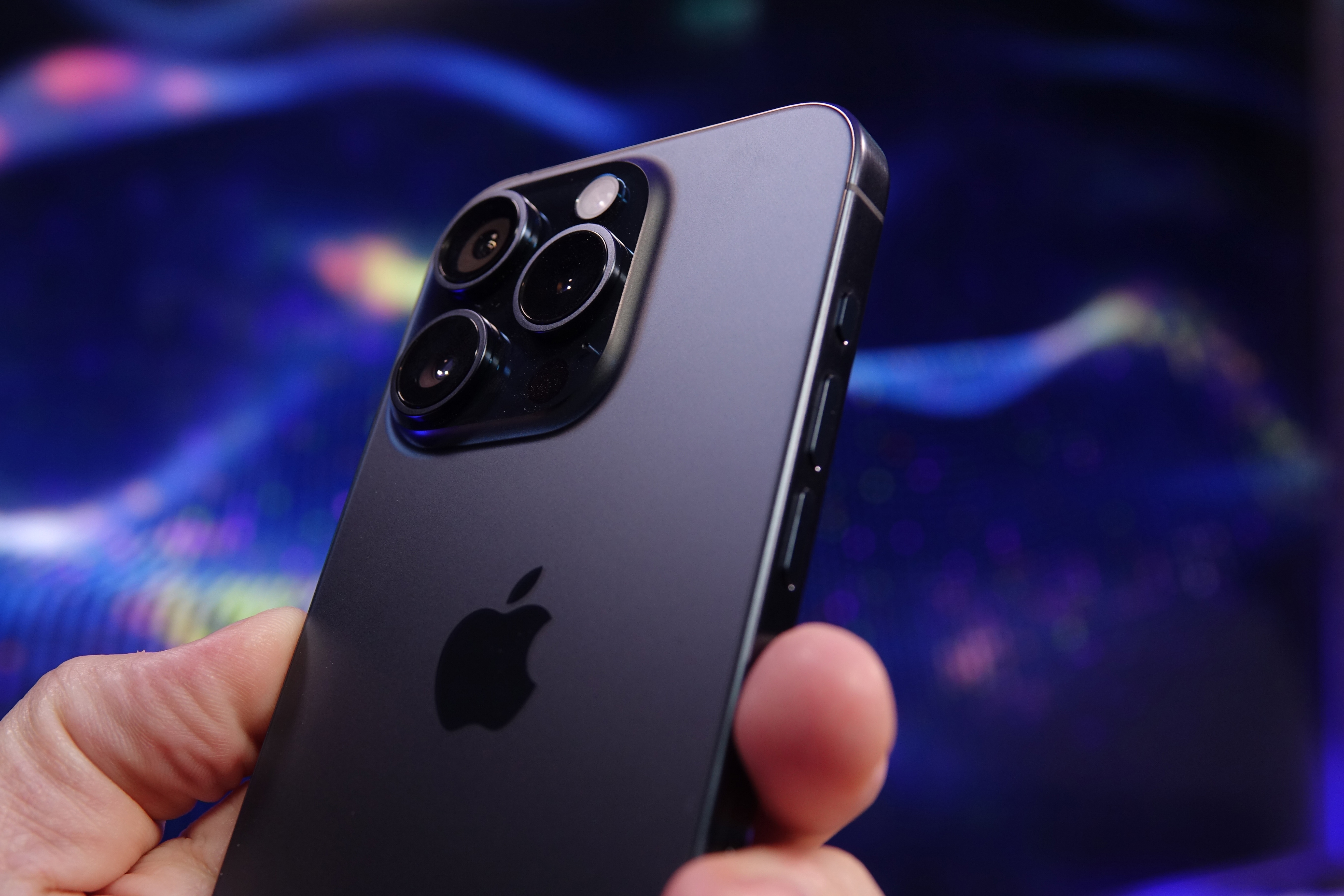 iPhone 15 Pro action button replaces mute switch
Perhaps other than the switch to USB-C, the biggest change is the removal of the "mute switch" — part of the iPhone since the first one in 2007.
It's still there on the iPhone 15 and 15 Plus, but it's replaced on the Pro models by the "action button".
The button can be configured to be "Silent Mode", "Focus Mode", "Camera", "Torch", "Voice Memo", "Magnifier", a programmed "Shortcut", "Accessibility" or "Nothing".
I went for camera, making it easy to launch the camera for quick snaps. What's great is you can program it to launch into standard photo, selfie, video, portrait or portrait selfie.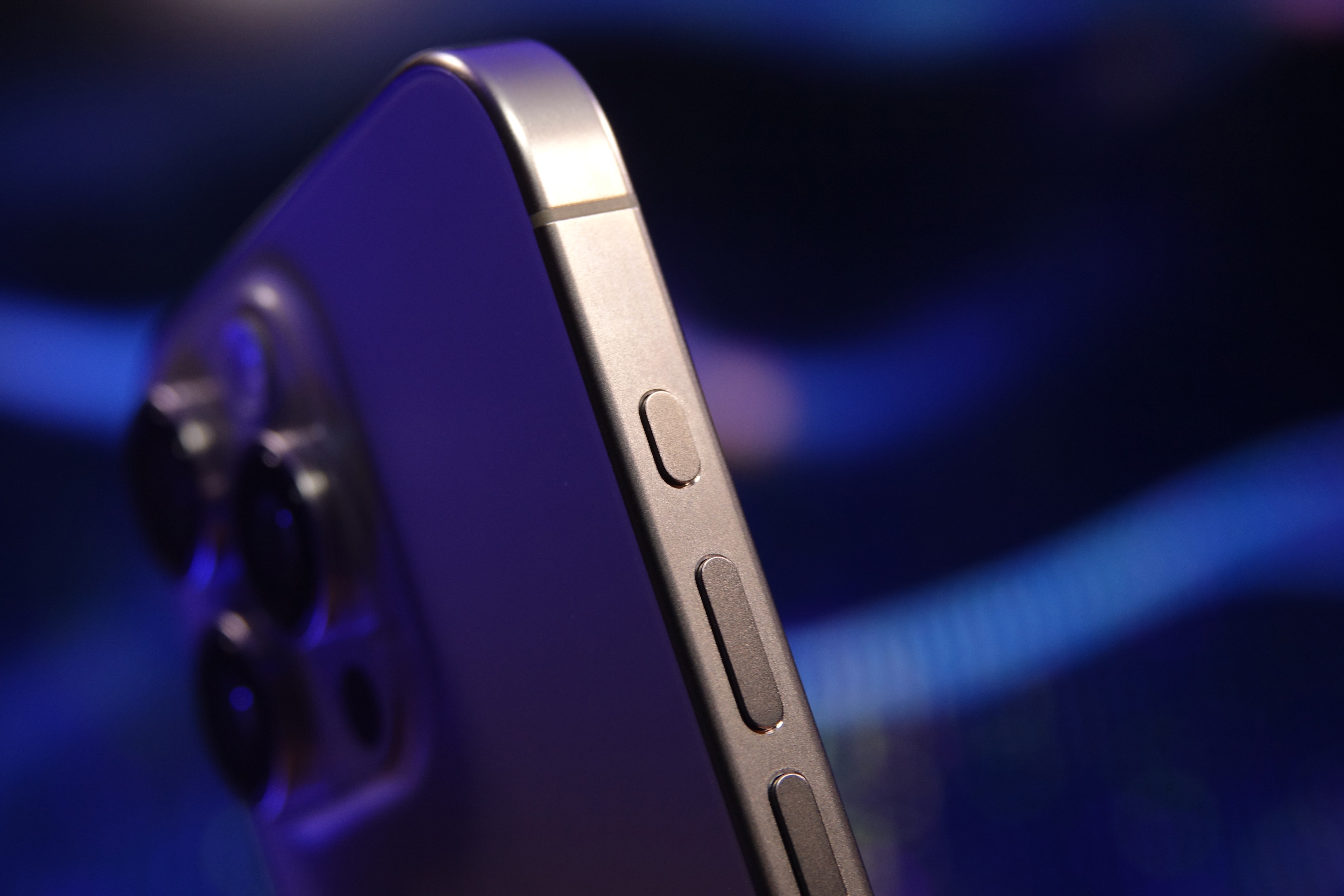 But, when I have a meeting or need silence, I'm scrambling to work out how to get the phone silenced (swipe down top right, choose silence). It's an extra step I'm not used to, so it's frustrating.
Apple missed a trick here. It should have made this button programable like many headphones are. Single press, double press, triple press, with different actions for each.
That would be perfect, and would justify the removal of the mute switch. I can only hope that comes in a future software update. Perhaps iOS 18?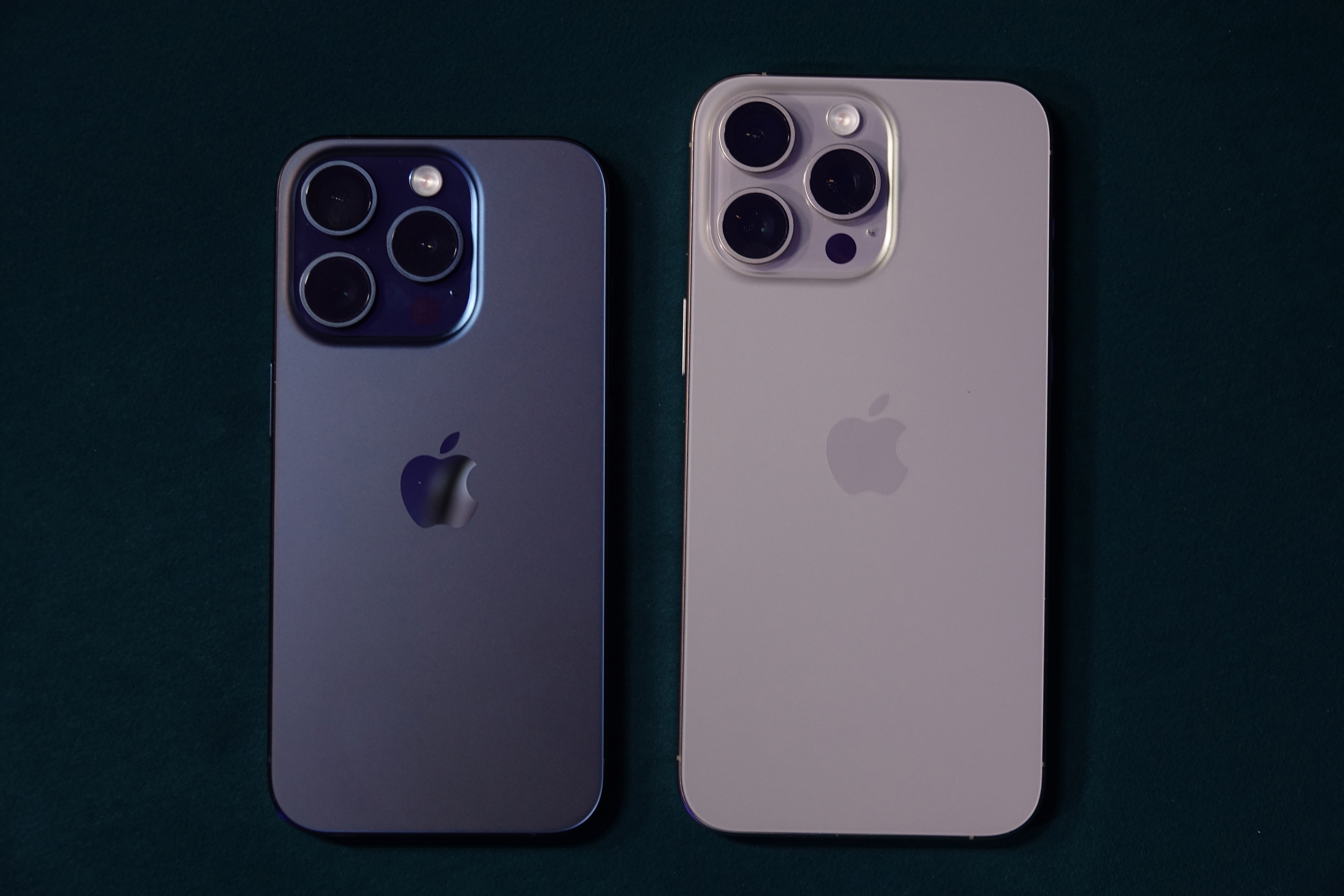 Overall, these are a bigger leap forward year-on-year than the previous two years, and with many iPhone X and XS users out there, I think there's a strong market for the iPhone 15.
With the addition of the 2x zoom on the base models, the Pro' seem more of a stretch, and would likely be the domain of those signing lengthy contracts with telcos to pay off the devices.
All four iPhones go on sale this Friday, September 22, ranging in price from $1499 to $2899.