Video has emerged of two men kicking, hitting and stomping another person, who appears to be Australian tennis player Bernard Tomic.
It is unclear when the attack happened, but it was outside a tattoo parlour on the Gold Coast, and wasn't reported to police.
Tomic's management has been contacted for comment.
READ MORE: Former pro surfer encounters 'man-eater' snake on bike track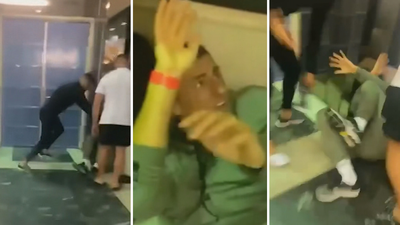 A Wimbledon quarter finalist at the age of 18, Tomic was once ranked as high as number 17 in the world.
Now aged 30, he has fallen to number 292 in the world as he continues to attempt to revive his tennis career.
Tomic's most recent match was on September 7 in Istanbul, Turkey, on the Challenger Tour – the second tier of men's professional tennis which sits below the ATP Tour.
Tomic lost in three sets to Nick Hardt, a 22-year-old from the Dominican Republic ranked 320 in the world.