Authorities were forced to close Sydney's Palm Beach today after spotting more than a dozen hammerhead sharks circling offshore.
As temperatures soared past 25C, shark sirens rang out over the golden sands, urging ocean-goers to leave the water.
The warning broadcast said 10-15 hammerheads were spotted about 200 metres from the flag area of the beach, which is located on the Northern Beaches.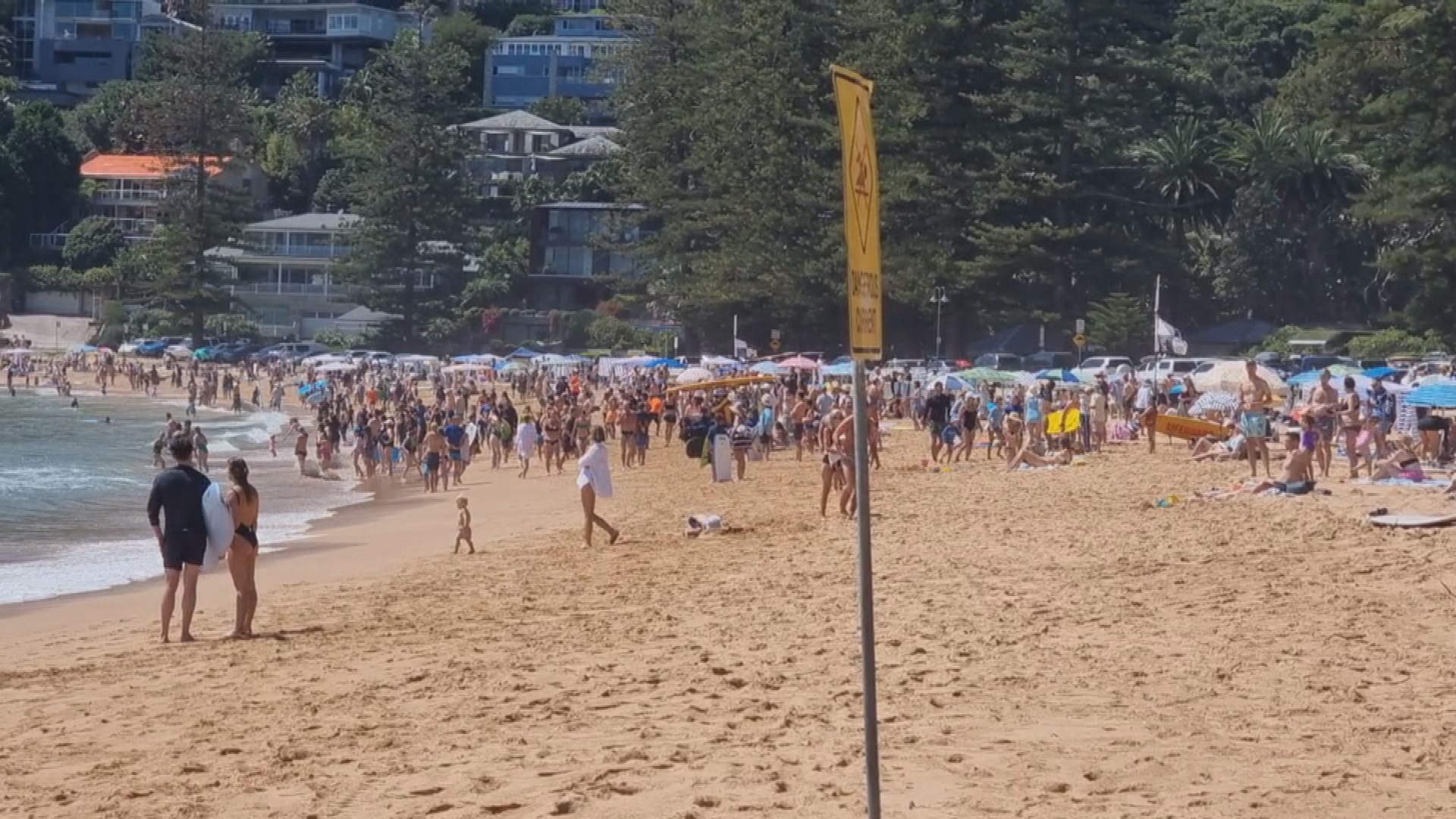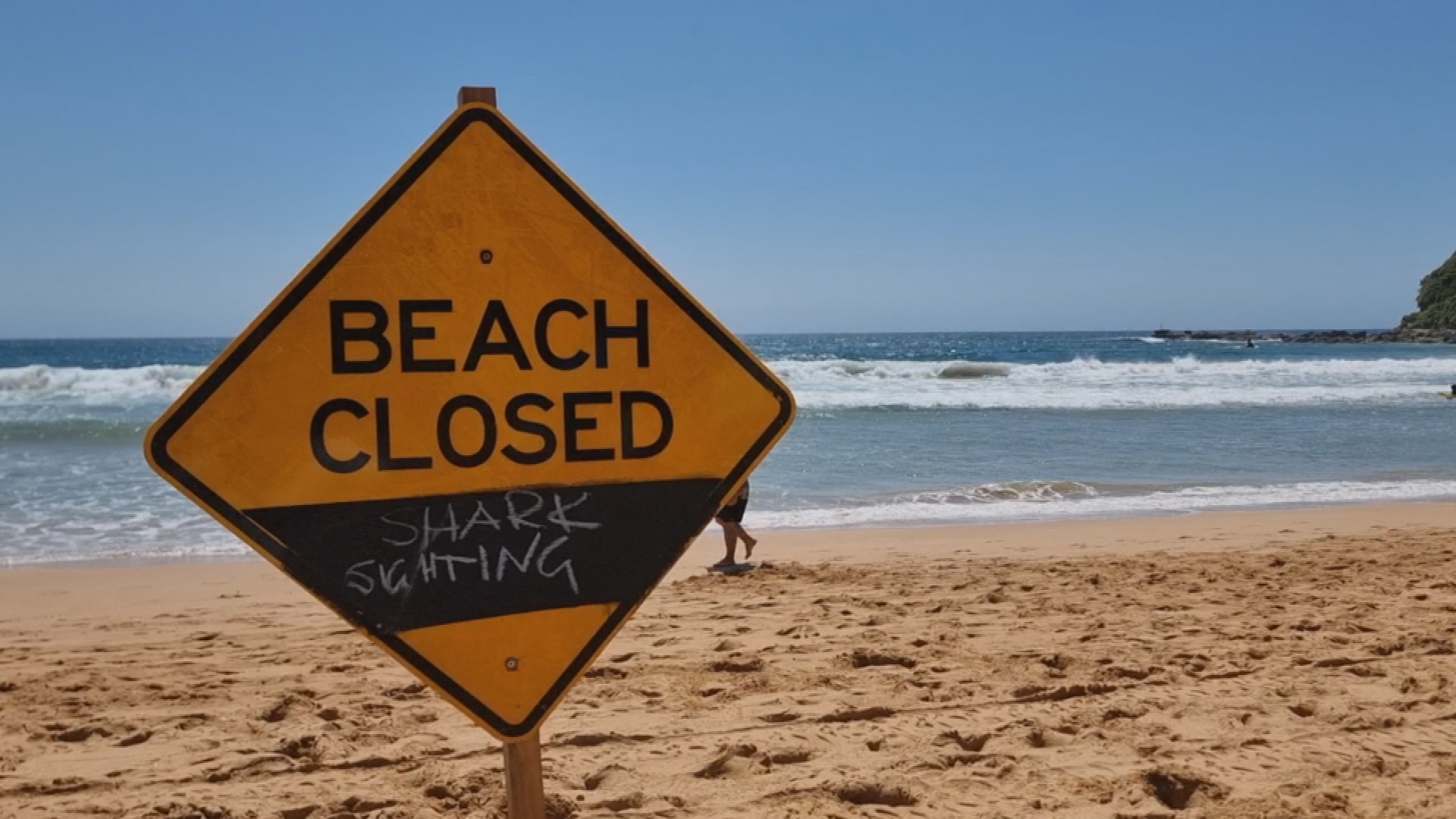 Lifeguards took to the water on jetskis to patrol the ocean.
Surf Life Saving NSW praised the Australian Uncrewed Aerial Vehicle Service's technology that sighted the school of sharks.
"As part of our contract with the Department of Primary Industries, Surf Life Saving NSW conducts regular flights to monitor for sharks and other marine life," SLSNSW operations manager for public safety Brent Manieri said.
"It's not particularly common for us to see a shark. While we sighted just over 180 in the last 12 months, those sightings came from more than 32,000 flights, so in context it isn't a large number.
"Even less common is for us to sight a school of so many juvenile sharks and I'm very pleased with the communications between the UAV pilot and the patrol teams on the beach.
"Whilst hammerhead sharks are not one of the main shark species of concern the actions taken by the pilot and patrol emphasise that the technology works and is engrained in our patrol operations."
Palm Beach is a popular spot made famous by soap opera Home and Away, as it's the outdoor location used for the fictional town of Summer Bay.
Three species of hammerheads are found in Australian waters.
It's unclear what species of hammerhead were sighted at Palm Beach.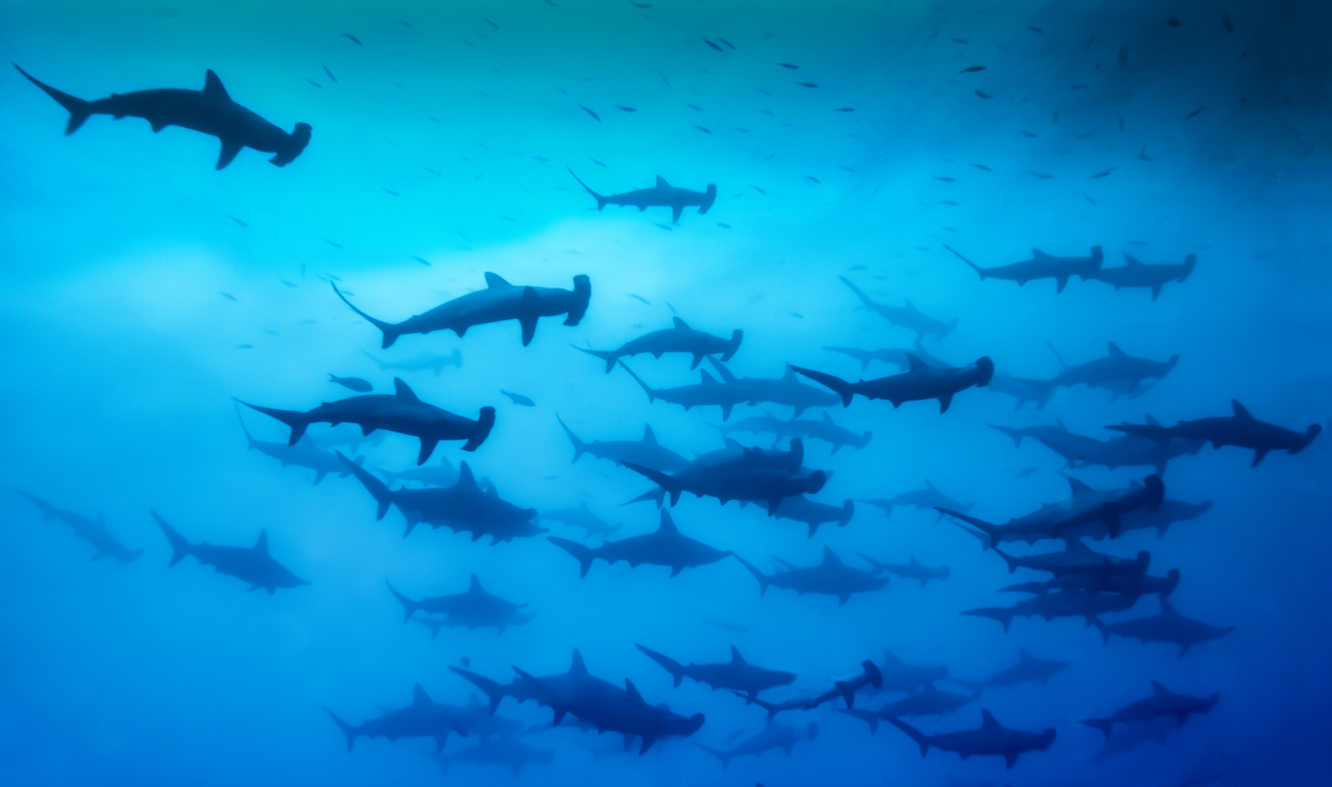 Only the great hammerhead is considered dangerous, although attacks by the animals are relatively rare.
Today's sighting comes almost a month to the day two hammerheads were spotted cruising inside nets at Bondi Beach, reigniting the debate about the effectiveness of the control measure.
Source: 9News